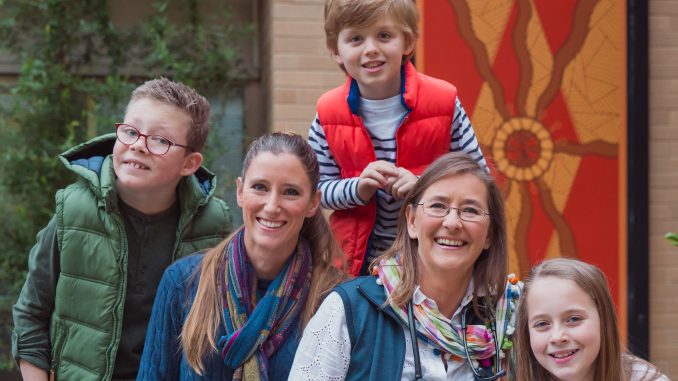 The Hush Foundation (Hush), renowned for its albums of melodic and calming symphonies and concertos, has completed work on its latest album, Hush 16: A Piece of Quiet.
Complementing the traditionally classical compositions The Hush Collections are known for, Hush 16: A Piece of Quiet, also includes elements of musical fusion with influences of jazz, classical, indie and folk.
Crafted with care by ARIA award winning artists Lior and The Idea Of North, in collaboration with internationally acclaimed composer Elena Kats-Chernin, the lyrics to the latest album have been written with inspiration from Australian children aged 4-12 years, both in hospital and at home. The album is made all the more special for this, producing scores of unexpected wisdom and wonder to delight listeners of all ages.
Album composer Elena Kats-Chernin said that the production of this album has seen a lot of generosity on the table from everyone involved. "A Piece of Quiet, is about humanity" she said. "Our work on this album is all about helping people. It's such a great feeling to know that you are doing something really worthwhile."
Artist and lyricist Lior, echoed the sentiment with acknowledgement that, "this album is also such a mixed bag of themes and musical genres, we really feel we've provided something for everyone to appreciate and enjoy."
In a process two-years in the making, the latest instalment in the Hush Collection has also received further support from a number of renowned musicians and orchestral sets, including the Goldner String Quartet, who will perform alongside album artists and the Sydney Children's Choir at the worldwide launch in Sydney.
Taking place at The City Recital Hall in Sydney on November 15, 2016, excitement and anticipation surrounding the worldwide launch continues to grow. The Melbourne launch event is also scheduled for the following week on November 24th, 2016 at the Melbourne Recital Centre. Tickets are on sale now and are available from the recital venues or via their respective websites.