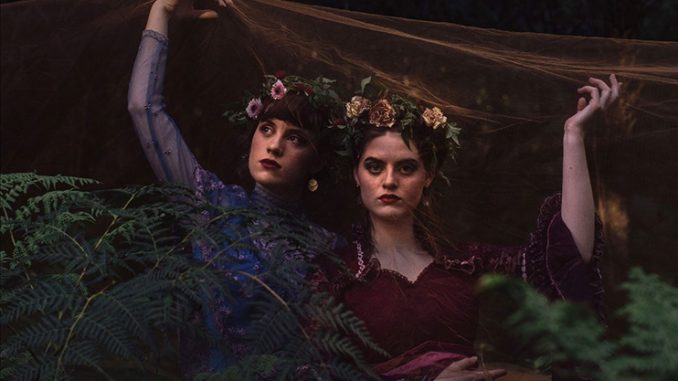 Melbourne indie sister duo Charm Of Finches have released a new track, 'Canyon', from their upcoming third album .
'Canyon', along with the rest of the album, was produced and engineered by the duo, Mabel and Ivy Windred-Wornes and Canadian producer Daniel Ledwell. Ledwell also mixed the track, while Isaac Barter mastered. Citing influences as Sufjan Stevens, Gillian Welch, Danish artist Agnes Obel and First Aid Kit, the sisters' seamless blood harmonies traverse melancholy and wonder in equal measure.

"Both of us keep a dream journal. One week we both dreamt about leaping into the unknown – one was leaping out of a huge tree, the other off into a canyon. It's strange and beautiful the way your subconscious can show you things through bizarre little dream journeys. This is our little leap of faith song," the sisters say of what inspired the tune.

Their 2019 sophomore album Your Company (released on their independent label Conversations with Trees) won the 2020 Independent Music Awards' Best Folk/Singer-Songwriter Album. Their music has featured on Australian television, and was nominated for the 2020 Music Victoria Best Folk Album Award and 2020 Australian Music Prize. They are releasing their third full length album Wonderful Oblivion in October 2021 through New York-based label AntiFragile Music.
'CANYON' COMES OUT AUGUST 13