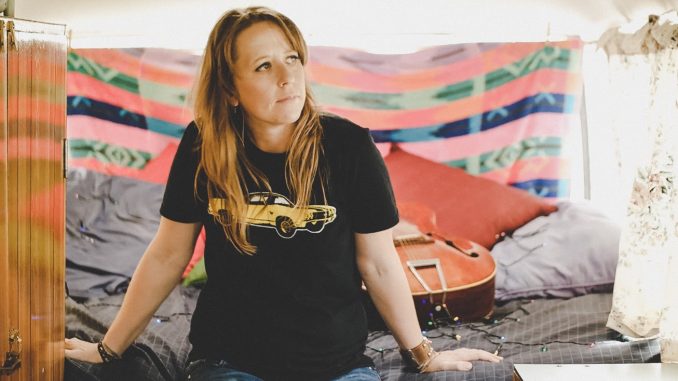 Alt-country artist Belle Harvey is exclusively premiering her debut album Something Of Myself today on Rhythms. Listen now!
Belle Harvey has spent the past ten years or so performing. She has supported a number of different acts (The Waifs, The John Butler Trio, Claire Bowditch) while in bands such as Ruby Boots, however Something Of Myself is Harvey's first album of her own work.
The debut album was produced by Bill Chambers, and Harvey acknowledges the influence he has had on her work.
"Our influences are both quite different yet really well matched when we bring the two generational influences together, just as our own songwriting is! For example, he grew up listening to Gran Parsons and Johnny Cash, where I was more Sheryl Crow , Lucinda Williams and more recently Brandi Carlile, of which were influenced by Parsons and Cash and I think a lot of all of those come through on the record," Harvey said.
Harvey has already released a few singles from this debut album which have garnered praise, including the tracks 'Drive' and 'Bridges Burn'.
Something Of Myself is officially out tomorrow, Friday September 22. Harvey will officially launch the album October 14 at The Basso in Western Australia.
For more information on Belle Harvey, head to: http://belleharveymusic.com/
Western Australia Album Tour Dates – October

14/10: The Basso (Official Album Launch)

15/10: Fremantle Arts Centre

26/10: Prince Of Wales

27/10: Settlers Tavern

28/10: Nannup Hotel

29/10: The Indi Bar