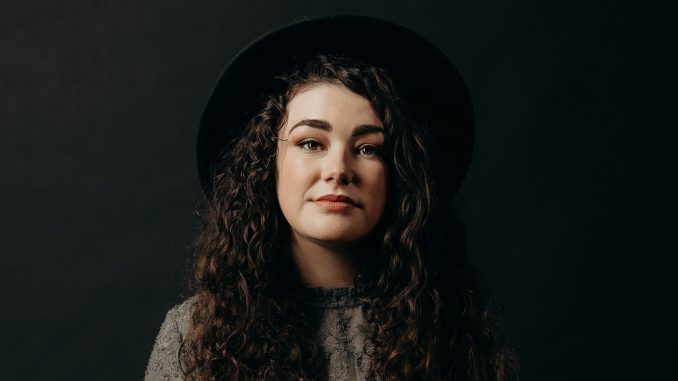 Jenny Mitchell has released her new single, 'Wildfires', the title track from her upcoming second album due for release later this year.
Jenny's previous album, The Old Oak, debuted at #1 on the NZ Country iTunes Charts and #2 on the Independent Music NZ Charts, receiving critical acclaim around the globe. John Apice, from No Depression Magazine, said Jenny 'doesn't deserve to be discovered 40 years from now. She deserves to be listened to now.'
At just 19 years of age, Jenny has won a NZ Gold Guitar Award, an MLT Songwriting Award and was named Southland Entertainer of the Year. She's a graduate of the Australian Academy of Country Music and is one of New Zealand's brightest rising stars.
'Wildfires' was written about a toxic relationship in an attempt, Jenny says, 'to explain why I opted to stay with that particular person for so long, regardless of whether it was logical or not. When you're wrapped up in that emotion it's hard to grasp any perspective, and I really wanted to paint a picture of what that feels like.'
Recorded at Love HZ Studios in Sydney, 'Wildfires' was produced by Matt Fell, who has worked with artists including Brad Butcher, Fanny Lumsden, Shane Nicholson and Sara Storer.
'I listened to so many records while searching for the right producer for this project,' says Jenny, 'and all my favourites had the same name in the production credits: Matt Fell. I'm such a fan of all his work and I'm so glad the universe kept pointing me in his direction.'
Both Jenny's debut and upcoming second album were crowd-funded and she will be returning to Australia for festival appearances and headline shows.
Friday 26 – Sunday 28 October – Tablelands Folk Festival – Yungaburra, QLD
Wednesday 31 October – The Spotted Mallard – Melbourne, VIC
Thursday 1 November – Caravan Music Club – Melbourne, VIC
Friday 2 – Monday 5th November: Maldon Folk Festival – Maldon, VIC
Wednesday 7 November: Ararat Live – Ararat, VIC
Thursday 8 November – Porch Light Sessions, Petersham Bowling Club – Sydney, NSW
Friday 9 November – The Acoustic Picnic – Brookvale, NSW
BUY 'WILDFIRES' HERE: WILDFIRES