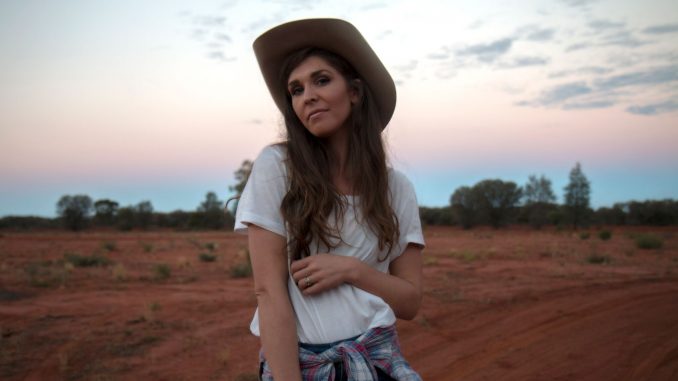 Australian country music star Fanny Lumsden has announced a tour to celebrate the release of a new single and an upcoming album.
The Country Halls tour is in its 6th year, and is a tour that sees Fanny hit 'regional and remote towns across Australia'. The tour raises funds for the halls and often features local acts.
"Seeing those halls in the middle of paddocks, 100kms from any town, filled with life and music really is something special. I feel like we have been let into a joyful secret community club every night to put on a shindig and have a good time," said Fanny in the announcement.
In the lead up to the release of her second album, Lumsden has released a new single called 'Roll On'.
Lumsden will be releasing her second album, Real Class Act, in September.
For more information, visit: http://www.fannylumsden.net/country-halls-tour/
Fanny Lumsden
With Special Guest Melody Moko
2017 Country Halls Dates and National Tour Dates*
22/09: School Of Arts Hall, Burren Junction, NSW
23/09: Mullley Hall, Mullaley, NSW
29/09: Tullamore Memorial Hall , Tullamore, NSW
30/09: Marra Community Hall, Marra, NSW
06/10: Rankin Springs Memorial Hall, Rankins Springs, NSW
07/10: Hatfield Hall, Hatfield, NSW
13/10: Osbornes Flat Hall, Osbornes Flat, VIC
20/10: Wharf Hotel, Wynyard, TAS*
22/10: St Johns Craft Beer Bar, Launceston, TAS*
25/10: Sheffield Town Hall, Sheffeild, TAS*
03/11: Giant Dward, Redfern, NSW
04/11: Eurongilly Hall, Eurongilly, NSW
11/11: Greenthorpe War Memorial Hall, Monument, NSW
24/11: Lacmalac Soldiers Memorial Hall, Lacmalac, NSW
25/11: Bowna Hall, Mullengandra
30/11: Leftys Old Time Music Hall, Brisbane, QLD
01/12: Clovass Mckees Hill Hall, Mckees Hill, NSW
19/01: Ben Lomond War Memorial Hall, Ben Lomond, NSW
25/01: Longyard Hotel, Tamworth, NSW
03/02: Tumblong Hall, Tumblong, NSW
09/02: Neerim Memorial Hall, Neerim, VIC
10/02: Spotted Mallard, Bruswick, VIC
16/02: Savernake Hall, Savernake, NSW
17/02: Ungarie Hall, Ungarie, NSW
02/03: Andamooka Community Hall, Andamooka, SA
03/03: Wheatsheaf Hotel, Adelaide, SA
UPCOMING FESTIVAL APPEARANCES
Saturday July 29 – July 30
Broadbeach Country Music Festival, Broadbeach, QLD
Friday August 25 – August 27
Gympie Music Muster, Gympie, QLD
Tuesday September 5 – September 8
Bigsound, Brisbane, QLD
Friday November 10
Majors Creek Festival, Majors Creek, NSW
Friday February 23 – February 24
Silverton Sunsets Music Festival, Silverton, NSW