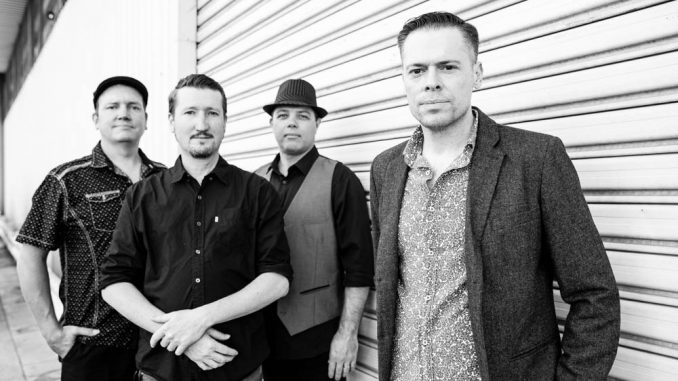 Brisbane locals Good Will Remedy have served up a southern-fried taster for whats to come from their forthcoming album with their single "Piggy in The Middle". Following on from their well received self-titled debut album "Piggy in The Middle" sees the band lean closer towards the rock end of their Americana Style.
"Piggy in the Middle" is a song about frustration, making a change and backing yourself. "How does it feel to be Stuck in the Middle?" is the lyrical metaphor the band use to describe the feeling of constantly playing a game but never actually winning. Lead singer Will Lebihan suggests that – "the strength of the song allows quite a bit of flexibility performance wise – we work hard to ensure that the song remains king – the other flashy stuff can come later if at all!"
Check out the video below and catch the band performing at The Night Quarter on the Gold Coast on March 16, at New Globe in Brisbane on March 23 and at The Triffid Americana Sessions on March 31.