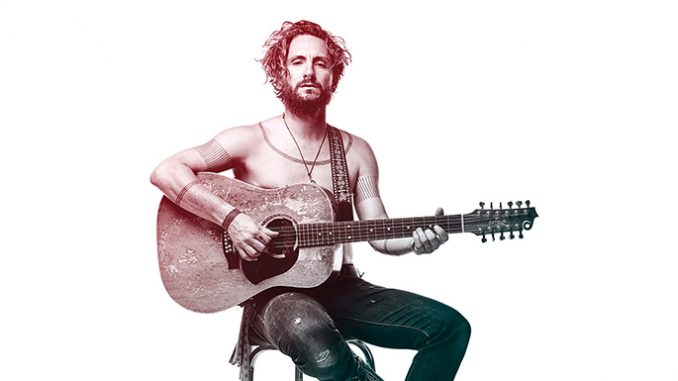 On September 28 the John Butler Trio will release their first studio album since the ARIA award winning Flesh & Blood. While continuing to create as a trio, Home was largely recorded and produced in a more solo format with long-time friend and producer Jan Skubiszewski  and features the first single 'Home' and the new single 'Just Call', with 12 tracks in all.
The John Butler Trio have also announced a massive national tour, and they are bringing Missy Higgins along for the ride. They will be joined by upcoming singer songwriter Stella Donnelly, as well as special guests in each city including Dan Sultan, The Waifs, The Teskey Brothers, Baker Boy and Yothu Yindi & the Treaty Project.
With shows across six states and territories at iconic venues like the Sydney Opera House Forecourt, Myer Music Bowl and The Rivestage, the events will celebrate the release of the new album with John's fan community as well as showcasing the hits that have made John Butler Trio the highest selling independent artist of all time.
"What you're hearing is the destination but getting here felt like an odyssey; some rite of passage that I couldn't go around, couldn't go over, couldn't go under; I had to go through," says Butler of the new album."This album is my most personal work yet and it feels like taking it on the road to connect with fans directly is the final act of delivering this body of work.
"This album touches on the anxieties and demons I've been grappling with since the last album, but it's also full of joy, hope and redemption, and I'm looking forward to conveying the stories and passion of all of this journey one on one live with fans."
JOHN BUTLER TRIO COMING HOME TOUR 2019
All shows with Missy Higgins except *
All shows with Stella Donnelly except #
Friday January 25 – Wignalls Winery Albany WA # (with Carla Geneve)
Sunday  January 27 – Leeuwin Estate, Margaret River WA # (with Carla Geneve)
Friday February 1 – Kings Park & Botanic Garden, Perth WA
Thursday February 7 – Myer Music Bowl, Melbourne WA (also with Dan Sultan)
Saturday February 9 – All Saints Estate, A Day On The Green, Rutherglen, NSW (Also with Dan Sultan)
Sunday February 10 – Stage 88, Canberra ACT (Also with The Waifs)
Thursday February 14 – Sydney Opera House Forecourt, Sydney NSW
Saturday February 16 – Bimbadgen, A Day On The Green, Hunter Valley NSW (Also with Dan Sultan)
Sunday February 17 – Park Beach Reserve Coffs Harbour NSW (Also with The Teskey Brothers)
Wednesday February 20 – Moncrieff Theatre, Bundaberg QLD*
Thursday February 21 – The Great Western, Rockhampton QLD*
Friday February 22 – The Riverstage Brisbane QLD *
Saturday February 23 – Tolosa Park, Hobart TAS (Also with Baker Boy)