London, June 16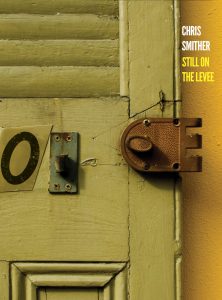 Talking with a relaxed Chris Smither a few hours before he opened his UK tour closer at London's King's Place, we both enthused about his simply wonderful song, 'Origin of the Species,' the importance of Charles Darwin, and the fact it's significance was probably lost and sailed over the heads of many of the current crop of US governing politicos. It was a number on his set-list but with standing ovations at the end of the night, and requests echoing across the packed hall, Smither instead wound up with a bit of pure blues with Blind Willie McTell's 'Statesboro Blues.'
Much of the set revolved round his last double disc release Still on the Levee, a 50-year retrospective featuring most of his much-loved material, together with a handful of new songs destined to see light on his next album to be recorded in a few weeks' time.
Smither is little short of a national treasure, a wonderful wordsmith, as much poet and prose master as musician these days; a guy who consistently delivers delightful melodic music and unusually – almost uniquely –  intelligent, articulate, profound lyrics.
Bringing his UK and Irish tour to a close, Smither was relaxed, smiling, amusing and introspective in turns with a sell-out crowd that was clearly with him every step of the way. His solid, John Hurtesque acoustic picking coupled with his trademark, mic'ed rhythmic foot-board soft-shoe shuffle pulled the entire evening together to great effect and hi-lighted his deceptively simple but effective command of a truly appreciative crowd. This was man and acoustic machine in pretty much perfect harmony. And the crowd knew and loved it.
Iain Patience