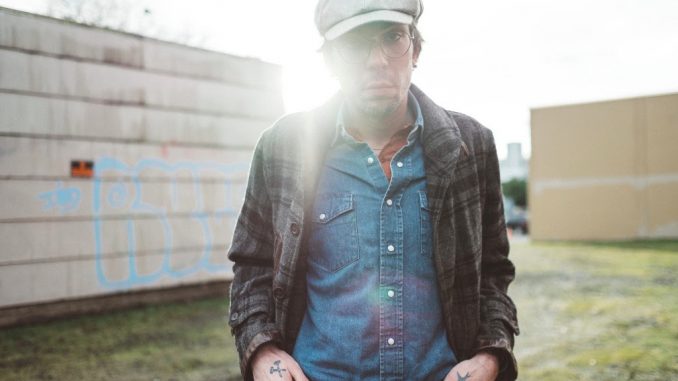 Out On The Weekend have announced a series of headline shows for Justin Townes Earle, Son Volt, The Deslondes, and Robbie Fulks.
The announcement elaborated on the news:
Making a very welcome return to a land that has almost become his second home and also headlining Out On The Weekend in 2017, Justin Townes Earle with a full band in tow, will play every major market in Australia. All dates will feature rising country super star Joshua Hedley, with Canada's The Sadies playing select dates also.

Appearing for the first time ever in Australia, and with a brilliant new album "Notes Of Blue", is the legendary Son Volt, led by former Uncle Tupelo member and co-former Jay Farrar.

Traveller, made up of musical friends, Jonny Fritz, Robert Ellis and Cory Chisel, will play headline dates with first-time visitors to Australia The Deslondes. Quintessentially unique bands they are not to be missed.

It's taken awhile for much loved troubadour Robbie Fulks to make it down under and we couldn't be more delighted or happier that in 2017 he has finally decided to make the trip. 
Tour dates and more links below.
Tickets on sale from August 21.
OUT ON THE WEEKEND HEADLINE SHOWS

JUSTIN TOWNES EARLE

13/10: The Old Museum, Brisbane, QLD with Joshua Hedley & The Sadies
Tickets: http://oldmuseum.org/?p=5131

16/10: Melbourne Recital Centre, Melbourne, VIC with Joshua Hedley
Tickets: www.melbournerecital.com.au

17/10: The Factory Theatre, Sydney, NSW with Joshua Hedley & The Sadies
Tickets: http://sa2.seatadvisor.com/sabo/servlets/TicketRequest?eventId=100915748&presenter=AUCENTURY&venue=&event=171017FA

22/10: Peppermint Bay, Hobart, TAS with Joshua Hedley
Tickets: http://tickets.oztix.com.au/?Event=77551

26/10: Crown & Anchor, Adelaide, SA with Joshua Hedley
Tickets: http://www.moshtix.com.au/v2/event/justin-townes-earle-with-joshua-hedley/97928

27/10: Fremantle Town Hall, Fremantle, WA with Ruby Boots & Joshua Hedley
Tickets: http://fremantlefestival.oztix.com.au/?Event=76572

SON VOLT

15/10: The Corner Hotel, Melbourne, VIC with The Sadies & Sean McMahon
Tickets: https://www.eventbrite.com.au/e/son-volt-usa-tickets-37055172017

18/10: The Factory Theatre, Sydney, NSW with Jason Walker & Fallon Cush
Tickets: http://sa2.seatadvisor.com/sabo/servlets/TicketRequest?eventId=100915738&presenter=AUCENTURY&venue=&event=171018FA&testingCookie=true

TRAVELLER with THE DESLONDES

17/10: Northcote Social Club, Northcote, VIC with The Rechords
Tickets: https://www.eventbrite.com.au/e/traveller-jonny-fritz-robert-ellis-cory-chisel-the-deslondes-usa-tickets-37025460148

18/10: The Caravan Music Club, Melbourne, VIC
Tickets: https://www.trybooking.com/308596

19/10: Coogee Diggers, Coogee, NSW
Tickets:  http://www.coogeebunker.com

20/10: Marrickville Bowling Cub, NSW with Andy Colledge Band
Tickets: https://www.trybooking.com/RONB

ROBBIE FULKS

11/10: The Basement, Sydney, NSW with Liam Gerner
Tickets: http://www.moshtix.com.au/v2/event/robbie-fulks-usa/97929?ref=calendar&skin=291

12/10: The Caravan Music Club, Melbourne, NSW with Liam Gerner
Tickets: https://www.trybooking.com/308590

13/10: The Thornbury Theatre, Melbourne, VIC with Liam Gerner
Tickets: http://thornburytheatre.oztix.com.au/?Event=77522