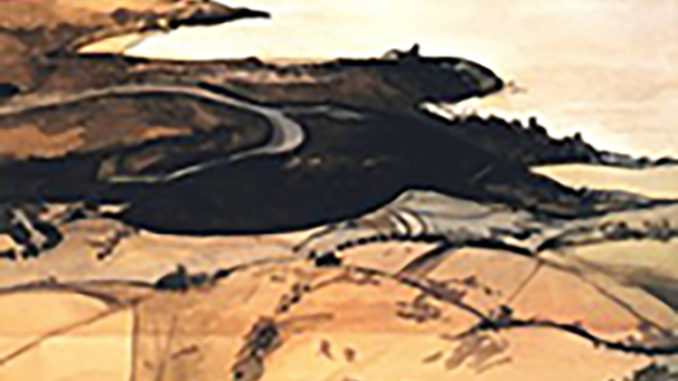 Reviewed by Des Cowley.
Mark Isaacs – Forgotten Fields (Gracemusic/MGM, Digital release)
Pablo Picasso once famously said: "It took me four years to paint like Raphael, but a lifetime to paint like a child". It strikes me we could apply this same logic when it comes to pianist Mark Isaacs. Having begun his piano studies at age five, he was discovered to have perfect pitch. A mere four years later, he was improvising on jazz standards. At age fourteen, he performed his own classical concerto on Australian television. Now, in his early sixties, he's produced an album of solo piano pieces possessed of such beauty, simplicity, and clarity, it feels like the product of a lifetime's mastery. While there's nothing 'child-like' about it, you get the drift.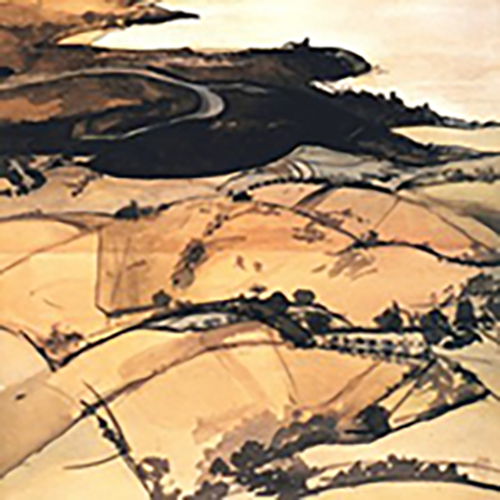 A couple of years ago, I saw Isaacs perform a solo set at Bird's Basement in Melbourne. It was his first club performance in over five years, which, in retrospect, seems unconscionable. Had we somehow neglected, or taken for granted, his artistry? On this night, his performance, made up entirely of spontaneously composed pieces – or what Isaacs calls 'extemporisations' – was a triumph. Seated at the keyboard, he appeared seer-like and prophetic, and his playing was instilled with an intense focus. His capacity for constructing melody, seemingly out of nowhere, was breathtaking. It felt not too distant from Keith Jarrett's improvised solo recordings, the Jarrett of Dark Intervals, say.
Isaacs's extensive discography has mostly been recorded with other musicians, whether on albums like Encounters (1990), with Dave Holland and Roy Haynes; or Elders Suite (1997), with the late English trumpeter Kenny Wheeler; or with his long-running Resurgence band, featuring James Muller, Brett Hirst, Matt Keegan and others. For a comparable solo project, we would need to dip back to 1995s Elements series. A quarter-century is a long time between drinks. On the strength of this new album, I'd argue too long.
The album leads off with the title track, a gentle pastoral theme, so finely wrought it feels composed. It is followed by 'Canto', which arises out of a few repeated notes, played in the upper register. A series of subsequent variations forge a striking melody, both magisterial and mournful. 'Lacrima I' and 'Lacrima II' can be considered apiece, ushered in as they are with gentle phrasing, before building ever-so-gently toward an austere resolution. 'Terra Firma' is a genuine highlight, from its opening notes we can sense Isaacs's hesitant probes as he searches for a melody. Once found, he mines it with astonishing results. The final track 'Remembrance', with its almost filmic quality, intentionally brings the album to a gentle close, full of melancholy and restrained beauty. 
While the album comprises seven relatively brief improvisations, there is an elegant arc to the whole. With few wasted or extraneous notes, ideas are executed in minimal fashion, with as much emphasis placed on silence as sound. It is as if each note has been carefully chosen and made to stand in for all of the notes not played. It is certainly a long way from Bud Powell, and even further from Cecil Taylor's '88 tuned drums'. Instead, what we have is a work of deep lyricism, calm and reflective, displaying a near elegiac quality throughout.
For the recording, made at the ABC orchestral hall in Adelaide, Isaacs performed on a Steinway Model D concert grand piano. The instrument's warm, resonant sound is a feature of the album. My only quibble is the album's modest running time. At a shade over 32 minutes, I found myself wanting more.
Aside from the more obvious comparison with Keith Jarrett's solo improvisations, Isaacs's exquisite touch also recalls left-of-field pianists like Richie Beirach and Steve Kuhn. Like Isaacs, both were classically trained, and display a preference for improvising on the melody, exhibiting a harmonically rich style.
Is it jazz? To ask that is to ask the wrong question. Sure, it's improvised music, but it's possible to discern as much Debussy here, as Bill Evans. That Isaacs seems capable of creating spontaneous compositions demonstrating all the hallmarks of a classical étude is a cause for wonder. In the end, regardless of the term we choose, these pieces can be likened to jewel-like miniatures, polished to perfection. I suspect it has taken a lifetime of stripping away extraneous notes, and formal training, to arrive at such a point of simplicity, restraint, and depth. It seems to me this is what Picasso was talking about.