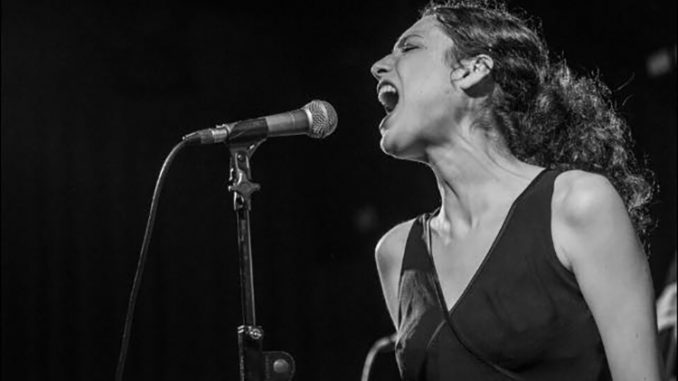 By Andra Jackson.
The Melbourne International Jazz Festival
When: Gala opening concert on Friday November 26 and concerts from Thursday December 2 to Sunday December 5.
 Jazz is back, and with renewed vigour. – that was the message conveyed by this year's Melbourne International Jazz festival after it was twice postponed by Covid lockdowns. That it managed to go ahead in a shortened version of the program originally envisaged, was itself an artistic triumph. As the first jazz festival held locally before live audiences in two years, there was certainly a sense of occasion and celebration about its gala opening concert.
 The Melbourne Symphony Orchestra was combined with the smaller Vanessa Perica Orchestra in another feature of the festival – a successful appeal to audiences beyond the usual jazz die-hards. The concert presented inspired arrangements from Ms Perica and New York's Jazz at Lincoln Centre Orchestra's Christopher Crenshaw, and a star-studded line-up jazz and soul singers.
Among those delivering stellar vocal performances were Kate Ceberano, Thando, Josh Kyle and the concert's MC, Eddie Perfect. But the standout vocal performance came from Michelle Nicolle who as soon as she set foot on the stage, owned it. She sang her way with perfect ease through Jimmy Rowles' vocally challenging song 'The Peacocks', soaring up to a thrilling high held note to finish.
Trumpeter Mat Jodrell is what I think of as "an old jazz soul''. I am sure in another incarnation, he played with all the jazz greats such as Charlie Parker and Art Blakey. It is all there in the commanding reach of his solos whether in attacking mode or in a caressing ballad-style playing. He and saxophonist Carl Mackey make for an exciting frontline team. The Mat Jodrell Sextet was one of a number of groups launching lockdown generated or delayed CDs at the festival. After hearing the band's engaging tracks, a brother in the audience was dispatched to buy the group's Cd as my Xmas present.
Trumpeter Reuben Lewis' collective, I Hold The Lion's Paw is experimental jazz territory. It harnessed colourful electronic effects and a rhythmic vitality as members delved into different grooves, sometimes using repetition with hypnotic effect, interspersed with abstract sounds especially conjured by bassist Adam Halliwell.
There were rewarding sets from bassist/composer Sam Anning's Septet, also another CD launch, and saxophonist Julien Wilson's Stock. Wilson's playing was particularly incendiary on some of his solos.
Playing didgeridoos and rhythm sticks, Amos Roach, provided a festival highlight, by leading the musical accompaniment to a song cycle of six seasons that were illustrated by three most lithe indigenous dancers. In a meeting of jazz and traditional indigenous music, guitarist Stephen Magnusson and multi instrumentalist Adrian Sherriff brought a lyrical and atmospheric soundscape to Roach's insistent drone.
 A festival favourite was singer Emma Donovan who showcased gospel numbers including ones she had grown up with and ones written by family members. Donovan's big, powerful voice is well suited to gospel but the close connections brought a powerful conviction to her delivery.
A bonus was pianist Paul Grabowsky's arrangements as well as his excursive introductions on piano and embellishments. What also shone out were the trumpet solos that aptly captured the mood of the songs from one of the talented new generation of jazz performers in Melbourne, Audrey Powne. The concert drew a spontaneous standing ovation –the festival's only one.
John Scurry's Reverse Swing playing at Jazzlab was music played with both verve and finesse and a sometimes quirkiness as displayed in numbers such as My Cat Walks Like Putin. I found my foot kept tapping to the exciting patterns from Danny Fischer's drumming. A treat were the solos pushing and probing the tunes that much further, from the likes of trombonist James Macaulay, trumpeter Eugene Ball, pianist Stephen Grant and Scurry himself and impossible to pick between them.
This year's festival spread its wings geographical with shows as far afield as Footscray and Malvern. It was exciting to be back in Malvern Town Hall, previously a venue of the suspended Stonnington Jazz Festival. Stonnington was trying out a partnership with the MIJF by hosting the closing night concert with singer Alma Zygier and the Joe Chindamo Trio. 
Zygier's performance was an absolute treat. She has a powerful voice and an impressive range while there is something in the timbre of her voice that hints at a Billie Holiday-like "'little girl' vulnerability. With her distinctive phrasing, caressing notes at unexpected places or lengthening words, her interval leaps, innate sense of swing, and scatting, she gave songs like All of Me and Mr paganini, her own stamp. Her rendition of Go Down Moses was a tour de force while her, "all stops pulled out'' version of Hound Dog certainly gave the audiences something to think about.
Pianist Joe Chindamo told the audience how he had been a regular performer in the Malvern Town hall in the heyday of the Stonnington festival but hadn't been invited back "since the new group took over''. His performance drove home that this was musically remiss. 
 Over a repertoire that ranged over numbers like 'Cheek to Cheek', 'Watermelon Man', 'Eleanor Rigby' and Paul Simon's 'America', he showed off his great inventive prowess in fleshing out a song, stretching its possibilities by bringing in references to other songs with similar harmonic structure and doing it all seamlessly. Bassist Ben Hanlon and drummer Danny Fischer add to the intensity and momentum of his explorations.
In a festival crammed by necessity into a weekend, there were many programming clashes and it was impossible to hear all the performances on offer. However it would be neglectful not to mentioned young electronic guitarist Theo Carbo who played across the festival in many contexts including the gala concert and with Alma Zygier. His searing electronic guitar solos always lifted the music up that extra notch.
.