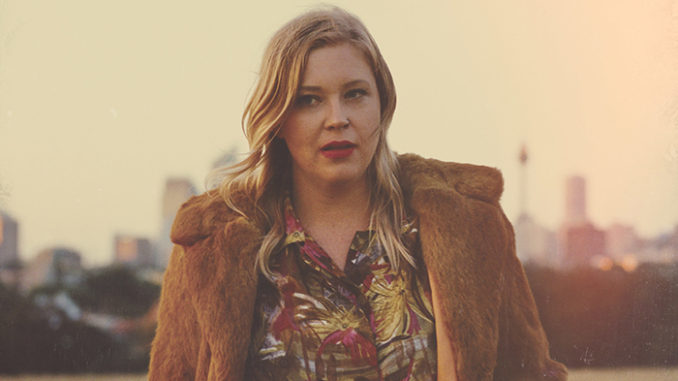 "Last Cigarette" compares the grip of nicotine to a troubled relationship, co-written with Catherine Britt, it was the last track written for Melody's upcoming album but hit with such force in the studio, with producer Neilson Hubbard suggesting it was "The best song Melody has ever written"  that it was determined early on that it would be the leading track and first single for the record.
The interwoven sounds of husband and co-producer, Michael Muchow's iconic guitar alongside East Nashvilles Juan Solorzano's slide and tender approach to his instrumentation represent the sonic picture that follows through on the whole record. 
Melody Moko was born and raised in Adelaide, SA, she's lived in Queensland and NSW, become a mother of two, and as a critically acclaimed songwriter she's taken her music to the world since the release of debut album in 2017.
Melody is one of those artists whose style is a natural and heartfelt extension of her personality and perspective on life. Her songs reside under the wide umbrella of Americana yet they inhabit all its intriguing corners, traveling from melancholic alt-country to pining country songs, uplifting pop-tinged revelry and proud and powerful balladry. Her heroes and contemporaries include Brandi Carlile, Tift Merritt, Kathleen Edwards, Fanny Lumsden and Brooke Fraser.
Melody undertook a national tour, received a CMC New Artist nomination, played shows with Fanny Lumsden, The McClymonts and Catherine Britt, and appeared at high profile festivals including Groundwater Country Music Festival (2018), Gympie Music Muster (2019), and Spunk Record's Thirroul Music Festival in 2019.
As a new decade begins, so too does an exciting new chapter in the Melody's musical story. In 2019 she embarked on another successful USA tour, with Catherine Britt, and traveled to Nashville, TN to record her upcoming second album with acclaimed producer Neilson Hubbard (Mary Gauthier, Kim Richey, Matthew Ryan and Caroline Spence) and co-producer Michael Moko.