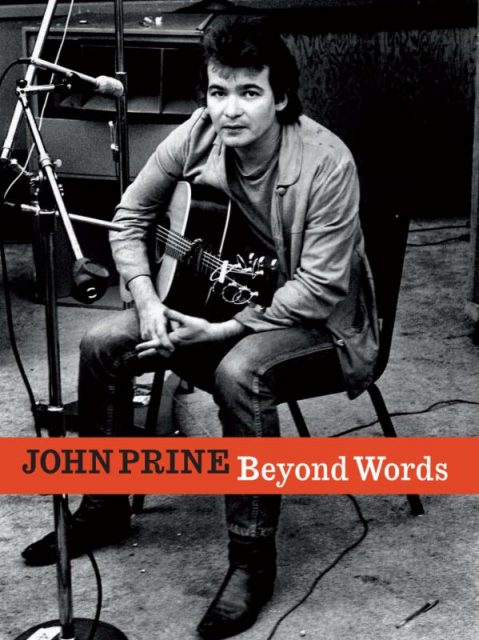 Oh Boy Records is pleased to announce the release of John Prine Beyond Words, available for purchase via https://johnprine.com on April 18th. Beyond Words includes over 100 photographs from Prine's personal collection, copies of handwritten lyrics showing the creative process with select commentary, and lyrics with guitar chords for 60+ classic Prine songs. Watch the trailer for Beyond Words here. The book retails for $34.98 and is currently available for pre-order with free shipping (within in the U.S.).
For fans of Prine, the general consensus of this release is it's about time, as a songbook has been requested at the merch table for years. Personally curated, the book is for both the studied Prine fan and the next generation of songwriters newly discovering his work. Beyond Words is a rare glimpse into the inner workings of the man No Depression Magazine dubbed "the poet laureate of our everyday experience."
Beyond Words is new territory for both Prine and Oh Boy Records, as this is Prine's first ever songbook and the label's first foray into book publishing. Decidedly indie, Oh Boy was founded in 1981 by Prine and his manager Al Bunetta, and is the second oldest artist owned independent label in the country; the oldest in Nashville.
For your listening pleasure, Oh Boy created a Spotify playlist to complement the content of Beyond Words.