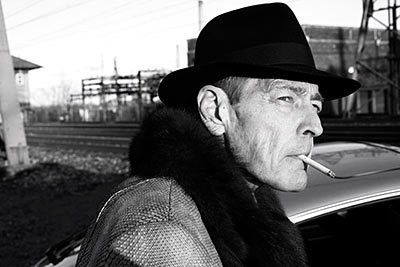 The New York Times has reported that Nick Tosches, renowned music writer, biographer and fiction author, has died at the age of 69. No cause of death was given, although it is reported that he had been ill for some time.
Tosches was born on October 23, 1949, in Newark and moved to New York City when he was 19 and had his first article published in 1969 in Fusion, a Boston magazine.
Like many other acclaimed writers, Tosches got his start writing about music. In the '70s and '80s he write for Rolling Stone, Creem and other publications.
In 1977 Mr. Tosches published his first book, Country, which examined some of country music's lesser-known characters. The Guardian name Country as one of the 50 Greatest Music Books. Unsung Heroes of Rock 'n' Roll followed in 1984. He published his first novel. Cut Numbers, in 1988. In 1996 he became a contributing editor for Vanity Fair magazine.
Tosches' first biography, Hellfire: The Jerry Lee Lewis Story, was published in 1982, and in 1986 his first venture outside music came with the publication of Power on Earth: Michele Sindona's Explosive Story, about an Italian financier.
In 1992 one of Tosches most highly acclaimed biographies – Dino: Living High in the Dirty Business of Dreams – was published. It was an imaginative look at the life of Dean Martin and is considered a classic.