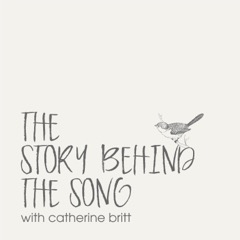 Catherine Britt has started another podcast for the Rhythms Radio series where she chats to different songwriters and/or artists about the story behind their songs. We are going to hear for the first time, how the song came about, what inspired the song and what the story behind it's inception is. 
Our first episode features the Nova Scotia-born, San Diego raised, Nashville based
Steve Poltz as our first guest on Rhythms Radio's new show – The story behind the song.
After years on ABC's national radio show Saturday Night Country, Catherine is well aquatinted to sitting behind the interview mic and often chatting with old friends and musical peers about their music and songs.
The third episode of Rhythms Radio Podcasts features an interview with Steve Poltz about the story behind his huge 90's hit "You Were Meant For Me" co-written with then girlfriend, and Folk/Pop songstress, Jewel.
Podcast: Play in new window | Download
Subscribe: Apple Podcasts | Android | RSS