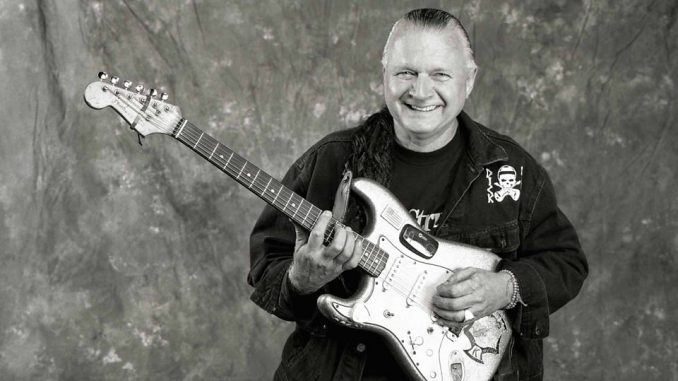 Guitarist Dick Dale, a pioneer of the California surf rock sound of the early 1960s has died at the age of 81.
Dale's death was confirmed by two former bandmates, bassist Sam Bolle and drummer Dusty Watson, who said that Dale died on Saturday night March, 16. Watson said Dale had been hospitalised recently for 'issues related to his heart.'
Dusty Watson, wrote on Facebook, "The legend and king of surf guitar has passed. Condolences to family and friends and all those who were touched by your undeniable presence. Rest In Peace friend."
Beach Boy Brian Wilson said on Twitter, "I'm sorry to hear about Dick Dale passing. Dick's guitar playing was a big influence on all of us, and we covered 'Misirlou' on our Surfin' USA album in '63."
Dale, the son of a Lebanese immigrant, was born Richard Anthony Monsour in Boston but moved to California as a teenager, discovered surfing and formed a band called the Del-Tones that began playing weekend gigs in the late 1950s at the Rendezvous Ballroom in the seaside Balboa neighbourhood of Newport Beach. Dale played a Fender Stratocaster guitar and used a customised Fender amp to develop his signature sound and extreme volume. Dale was also one of the first guitarists to use reverb. Dale later worked closely with Fender in the development of the Fender Stratocaster guitar and high-powered amps.
Dale experienced a number of health issues in recent years and was forced to continue touring up until his death in order to cover the cost of medical bills.
Quentin Tarantino used Dale's hit 'Miserlou' during the opening credits of the film Pulp Fiction. The Black Eyed Peas sampled it on their 2006 hit, 'Pump It'.