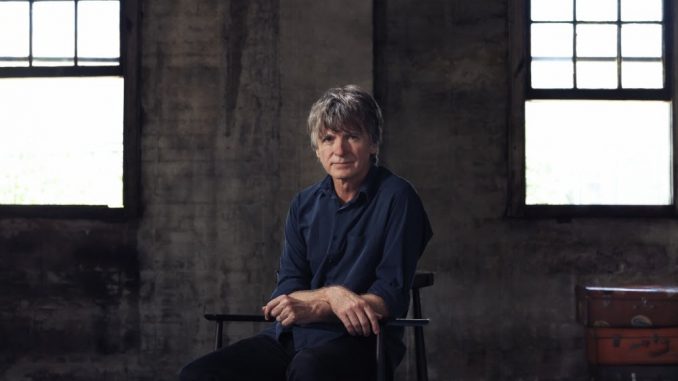 Saturday March 11th 2017
Legendary singer/songwriter Neil Finn is announced as the headline artist for the second installment of Tassie's newest event, Skyfields, to be held on Saturday, March 11th 2017.
Finn's back catalogue is vast from his varied incarnations as a member of Crowded House, Split Enz, the Finn Brothers or his own solo material, Finn has written and performed some our favorite and most memorable songs. Songs that have stayed with us and take us on journeys back to the people and the places that we shared those times with. Unforgettable and beautiful melodies of pure joy and melancholy with lyrics that always seem to strike a chord within and somehow ring true.
For one very special night only, Finn brings his band and amazing repertoire to perform in the beautiful surroundings at Tiagarra in Devonport's Bluff Reserve. The breathtaking beauty of Tasmania will be on show at this new outdoor live venue at Tiagarra, showcasing spectacular 80klm views of the North Western coast of Tasmania, along with some of the regions best foods, wines and beverages.
After the success of Skyfield's first spectacular offering in the beautiful foot hills of Mt Roland featuring Missy Higgins with the Tasmanian Symphony Orchestra in March 2016, Skyfields will move to the second of it's three out door venues at the stunning Tiagarra site, which will come alive next March featuring a fantastic line up some of Australia's top recording artists. for it's second instalment.
Alongside Neil Finn will be special guest Meg Mac, 24-year old, singer-songwriter from Sydney, Australia. With the release of her debut EP titled 'MEGMAC' in September 2014 followed by a sold-out tour of Australia, Mac firmly established herself as a major new force on the Australian music scene.
Since then, Mac has fast tracked her way to becoming one of this countries most popular artists. Her performances and recorded work has captivated Australian audiences and International critics alike with her powerful, soulful voice that is drenched with elusive pop undertones.
Also on the bill for Skyfields 2017 is a stellar line up of support acts including William Crighton, an exciting new signing to ABC Music. The pictures William paints through the depth of his lyrics demonstrate an artist that is truly unique, spiritual a romantic and deeply moving. He will perform with his band and will also invite local soul-stress Claire Ann Taylor to perform some songs together. Claire Ann has just released her first album "Elemental" to rave reviews and predictions of a very big future.
Opening this edition of "Skyfields" will be local lads Real Cool Traders and after a recent run of shows throughout Europe, Melbourne based Robbie Elliottwill bring his band The Elliotts home to Tassie to be a part of this fantastic line up.
For a day and night of unforgettable performances in breathtaking scenery at Tiagarra at The Bluff, don't miss Neil Finn at Skyfields under the stars in what will surely be a night filled with songs you know and love plus some of his latest offerings destined to be classics for the next generation of fans of this legendary artist.
Neil Finn, Meg Mac, William Crighton, Claire Ann Taylor, The Elliotts and Real Cool Traders at Skyfields , Saturday March 11th 2017, gates open at 2.00pm.
Find out more at http://www.skyfields.com.au/