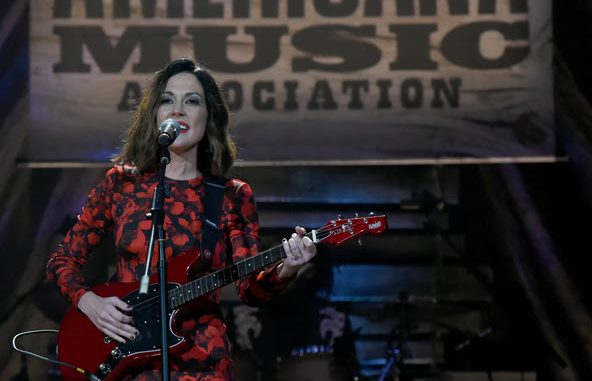 The Americana Music Honours and Awards was recently held at Nashville's Ryman Auditorium as a part of the Annual Americana Music Festival and Conference.
Amongst the winners were Americana music legends John Prine, Marty Stuart & His Fabulous Superlatives, and Rodney Crowell.
More recent artists such as Amanda Shires and Sturgill Simpson were also honoured during the night.
Jed Hilly, Executive Director of the Americana Music Association, elaborated in the announcement:
"Each year this show blows my mind.  If there was an infra-red device tracking creativity, Nashville would be the brightest light on the planet."

"I'm so grateful and truly humbled by the incredible artists and musicians who grace our stage.
See the full list of honours and awards below.
For more information, head to: http://americanamusic.org/
Americana Music Honors & Awards 2017 Winners and Honorees:

Album of the Year: A Sailor's Guide to Earth, Sturgill Simpson, Produced by Sturgill Simpson

Artist of the Year: John Prine

Group/Duo of the Year: Marty Stuart & His Fabulous Superlatives

Song of the Year: "It Ain't Over Yet", Rodney Crowell (feat. Rosanne Cash & John Paul White), Written by Rodney Crowell

Emerging Artist of the Year: Amanda Shires

Instrumentalist of the Year: Charlie Sexton

Spirit of Americana/Free Speech in Music Award co-presented by the Americana Music Association and the First Amendment Center: Graham Nash

Lifetime Achievement Award, Trailblazer: Iris Dement

Lifetime Achievement Award, Songwriting: Van Morrison

Lifetime Achievement Award, Performance: Robert Cray

Lifetime Achievement Award, Instrumentalist: Hi Rhythm Section

Lifetime Achievement Award, Executive: Larry Sloven and Bruce Bromberg