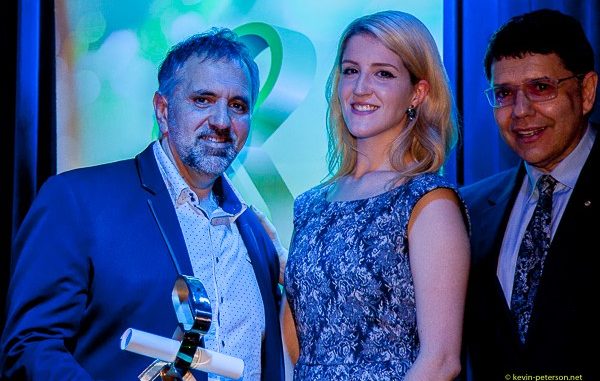 The only awards in Australia to acknowledge excellence specifically for jazz performance, creativity and presentation
Australia's premier jazz venue, Bird's Basement was the host venue for the 2016 Australian Jazz Bell Awards, the Australian jazz industry's most respected and highly anticipated awards event.  
In it's first year at Bird's Basement, the event was at capacity with local and interstate guests in attendance. The audience comprised luminaries from the jazz scene alongside up and coming artists and of course music fans, all there to celebrate the growing popularity and diverse forms of jazz music in Australia.
It was a night of electric performances and joyous award recipients, highlighted by the induction into theAustralian Jazz Hall of Fame of Joe Chindamo.
The awards recognised the outstanding achievements and exceptional talent of the nominees after months of judging by the Australian Jazz Academy's 180 members.  This is the first year the selection of applicants was undertaken by the Academy, which was founded last year to enhance the voting process of the Awards.
Named in honour of one of the greats in Australian jazz – the late Graeme Bell, MBE AO, The Bells feature a prize pool of $40,000, with each category title rewarding the winner (or collective winners) with $5000 prize money.
The 2016 Australian Jazz Bell Award winners are:
2016 Best Australian Jazz Vocal Album – sponsored by TarraWarra Estate Winery
Kristin Berardi – Where Or When
Best Australian Instrumental Jazz Album – sponsored by Bird's Basement
Barney McAll – Mooroolbark
Best Produced Album – sponsored by Alfi Records
Mike Nock / Laurence Pike– Beginning And End of Knowing
Best Australian Small Jazz Band – sponsored by Brand Partners
Allan Browne Quintet – Ithaca Bound
Best Australian Jazz Song of the Year – sponsored by APRA/AMCOS
Barney McAll– Nectar Spur (Mooroolbark)
Best Australian Jazz Ensemble – sponsored by Monash University
Jazzgroove Mothership Orchestra – 2015 Live Performance Compilation
Young Australian Jazz Artist of the Year – sponsored by Fender Katsalidis Architects
Graeme Bell Hall of Fame – Joe Chindamo 
Albert Dadon AM, Chairman of the Awards said, "This year marks a milestone for the Australian Jazz Bells Awards as we have opened up the voting process for the first round to include members of the Australian Jazz Academy. In doing so we have made the Nomination process more transparent and democratic."
Photo credit:  Kevin Peterson
Mike Nock, Best Produced Album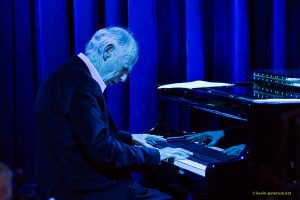 Kristin Berardi, Best Australian Jazz Vocal Album