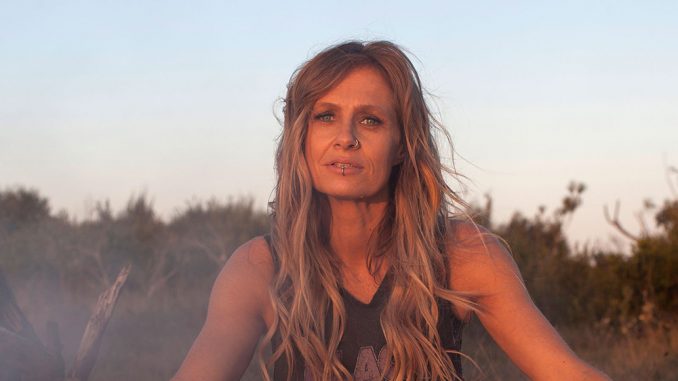 By Denise Hylands.
804.672 kilometres of music just doesn't roll of the tongue as well as 500 Miles Of Music, and that's what you can experience when you hit the road and join the latest country music roadshow that is 500 Miles Of Music.
Follow the music through various towns and clock up 500 miles of beautiful South Australia while catching performances from Kasey Chambers, Gina Jeffreys, Adam Harvey and many others.
Event coordinator of 500 Miles of Music is John Simpson, who's bringing this showtogether from his hometown Quorn in South Australia.
Where exactly are you John?
Quorn's in the Flinders Ranges, basically smack in the middle of it about three and a half to four hours north of central Adelaide.
I'm guessing you don't get much music heading out that way often?
We get quite a few come up, solos or duo acts, but never with the full band and that's what we want to bring out. We want the big show with the big sound and the whole lot, which everybody really enjoys.
And that's what you've gone and done. Put together a festival called 500 Miles of Music which was launched back in 2019.
That was the initial one and obviously that went very well and there were lots of people whosaid, "Right, we want to bring it back." We had a house band and they wanted to come back and do it all again because everybody enjoyed it. We had it all ready and all planned for 2020 and, of course, that all turned to porridge.
So, what happens in these 500 miles, how does this travelling roadshow work?
We start at a little place called The Barn @ Wombat Flat which is on the edge of the Barossa and Clare Valley. It sort of sits in the middle. That's a small intimate show. Then from there, the next day we go to Wilmington, then Leigh Creek and then William Creek for a couple of days to do two shows up there.
You're taking a pretty good line-up of country artists out on the road. Will they all be playingevery show? What's the set up for who's where?
The first time we ran it we had the same people at the same show, bar a couple we just sort ofswapped around. We had quite a lot of people that went to every single one of them and they said, it'd be great if we could change it around, because it's like a big holiday, they just follow the tour. We've changed it with a lot more different people. We've got a couple of mainstays like Travis Collins and Amber Lawrence with us for the entire thing, they do almost every show. We've got one show only with Kasey Chambers at Leigh Creek. We've also have Gina Jeffreys and Rod McCormack, her husband. They're playing a couple of shows, at Leigh Creek and Wilmington. Then towards the end at William Creek, we bring in Felicity Urquhart, Adam Harvey and Brad Butcher. So we've brought a couple of the old ones back. Adam really enjoyed it last time so he wanted to come back and do it again.
The artists must love going to places like that, too. I know that a lot of these artists probably do get out to a lot of regional areas because they have followings out of the city areas. What are their thoughts on going out to places like this? They're quite remote areas.
Absolutely. They love it. The experience is completely different. And you're right, a lot of them do go to the remote regions but, as I mentioned, they just basically do a solo or a duo. This time they've got everybody with them and a heap of their mates at the same time so it's like a massive, big party the entire time because they all travel on the same bus together. Yeah, they have an absolute ball.
It's a big Country Music party weekend/week?
Exactly. Then at the end of it all, we've got a couple of days off. People can do the 500 Miles tour and finish at William Creek and then they can come down and watch the Marree Camel Cup which is only a couple of days after. A lot of people head up to Birdsville for the Big Red Bash. It's one huge, massive thing of entertainment for a lot of the travellers.
Good luck with this year and let's hope it just keeps rolling on year after year…
Oh, yeah. It's an annual one. We're already working on 2022 with an even bigger lineup so stay tuned for that.
June 25 | The Barn at Wombat Flat
June 26 | Wilmington
June 27 | Leigh Creek
June 29/30 | William Creek Hotel