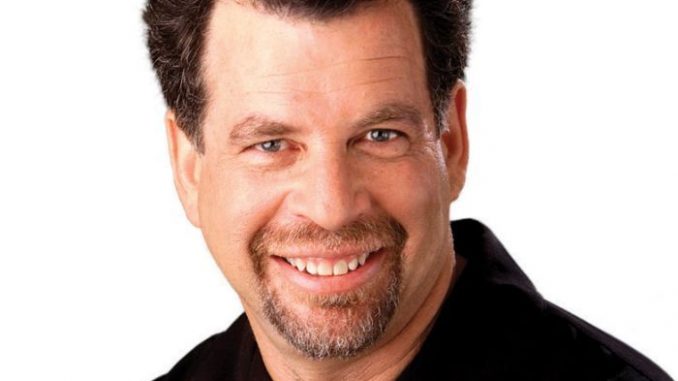 ABC Radio National's long-running late-evening radio program The Planet is to be axed from the 2017 schedule, along with other music shows on the network, including The Inside Sleeve, which currently occupies the weekday afternoon prime-time slot.

News of The Planet's imminent demise, after more than two decades on air, is a serious blow to roots music aficionados, world music fans in particular — and one which is unlikely to be sated by the news that Double J is to introduce an unrelated new show titled Fat Planet to its new year programming. 
Rhythms has it on good authority that there are no plans to accommodate Lucky Oceans, who has presented The Planet since the mid-1990s, Paul Gough or any other current Radio National music presenter at Double J, which superseded youth network Triple J last year.
RN's flagship program, Andrew Ford's The Music Show, which covers some aspects of the roots music scene as well as classical, opera, jazz and other genres, will remain.
Rumour has it that the ABC's Local Radio network will also cut back on specialist music programs, most notably with the reported excision in capital cities of its Saturday night country program, which Rhythms editor and proprietor Catherine Britt memorably hosted. Even now, Local Radio shows in Sydney reportedly play almost no music — Drive in the Emerald City, for example, can run for three hours without a complete song being play-listed.
The national broadcaster's announcement of Radio National music program cuts perversely and ironically came during its vigorously promoted Australian Music Month.
According to one former ABC insider, the purge of the music shows is unjustified. He says they're among the most popular and most highly regarded items that Aunty offers.
"They don't cost a great deal, rank highly in the podcasts, and wield a cultural influence significantly greater than the resources ABC put in to them. These shows were a key element of Radio National's mission statement — to provide specialist coverage of the cultural life of our nation."
Even though Stu Buchanan, who'll be bringing his successful FBi Sydney community radio program Fat Planet to Double J, promises an "eclectic mix of sounds from around the world", it is anticipated to be electronica oriented and thus unlikely to match the proven authority and richly diverse entertainment value of Lucky Ocean's The Planet.
Lucky's in-depth musical knowledge and deep bass drawl — the personification of an old oak door being slowly opened — will be sorely missed on the national airwaves.
For the handful of Rhythms' readers that might be unaware, the owner of the most distinctive vocal cords this side of Tom Waits is actually USA-born and bred Reuben Gosfield, late of Philadelphia, Paw Paw-West Virginia, San Francisco and Austin-Texas, and a West Australian resident for over 30 years.
Lucky's moniker betrays his previous incarnation, that of Grammy Award-winning pedal steel guitar player in the Grammy-garlanded American band Asleep At The Wheel. Gosfield inherited his trade name as a result of an impulse, after signing a letter he wrote to Ray Benson thus. Thereafter, The Wheel's frontman called him "Lucky Oceans", and the name stuck.
From the early '70s, Asleep At The Wheel virtually single-handedly revived Western Swing, the country/jazz hybrid established by Bob Wills & His Texas Playboys in the mid 1930s. For the last 10 years Lucky has helped to popularise another American genre, zydeco — the creole counterpart of cajun — here in Australia through another band he co-founded, The Zydecats.
Those who haven't seen him in the flesh will doubtless be surprised to hear that the man behind the bass profundo radio voice and the sizzling steel guitar licks is not a six foot seven inches giant wearing size 16 boots and a cowboy hat — like fellow 'Wheel' co-founder, Ray Benson — but that he's on the short side and (mostly) seen sans headwear. 
Lucky had no previous media experience before taking on The Planet, as part of team with colleague Doug Spencer, whose Weekend Planet program was axed a couple of years ago.
"I came in as a programmer originally and then substituted for a presenter," he told this reporter in a Rhythms article, adding: "In 1996 I jumped in full time. As so often happens with me, I didn't go through the intermediate steps." 
Talking about his programming modus operandi in the same article emphasised the thoroughness of Lucky's approach to programming a Planet instalment. "I'll sample a lot of CDs, have a quick flick through on first 'screening'. Of those, 40 per cent might be worth pursuing. Of these, I'd listen to 50 per cent in depth and make notes. I'll amass a pile of CDs to be programmed. We hang each show on one CD, and make a feature of it."
Offering a further insight into The Planet's entertainment value, he said: "The presentation is a combination of prep and ad libbing. Sometimes I'll say something off the wall that'll I'll regret. But I love improvising — it's one of my basic tenets. I never play the same solo twice. You gotta leave that space!"
Lucky Oceans' absence from the airwaves will create quite a void on the national radio landscape.
A petition protesting against Radio National's dropping of so many music programs and diminishing its commitment to roots music, in particular, is gathering momentum. You can sign it here …
By Tony Hillier