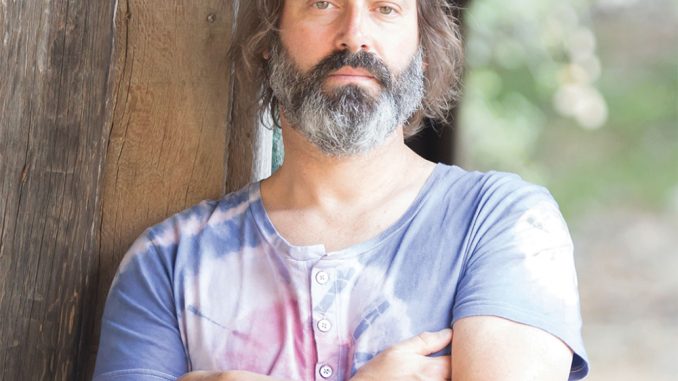 Guitarist/songwriter/photographer Neal Casal (b. Nov 2, 1968) died on Monday (August 25) age 50, as reported by his friend and publicist Kevin Calabro via Casal's Instagram account on Tuesday. No cause of death has been confirmed.
"It's with great sadness that we tell you our brother Neal Casal has passed away," Calabro wrote. "As many of you know, Neal was a gentle, introspective, deeply soulful human being who lived his life through artistry and kindness. His family, friends and fans will always remember him for the light that he brought to the world. Rest easy Neal, we love you."
"My heart is broken. It's too much," posted Ryan Adams on his Twitter account. "What an honor to have known you, true believer. I love you, always. Go easy, brother. Go easy.
Through thick and thin your heart was a lighthouse of kindness.
Your eyes a mirror to a better world- your soul bled into ever note.
I don't know how to even feel right now. Grateful for your time. But immense loss. "I've seen things you people wouldn't believe. Attack ships on fire off the shoulder of Orion. I watched C-beams glitter in the dark near the Tannhäuser Gate. All those moments will be lost in time, like tears in rain."
Not only was Casal co-founder of the Chris Robinson Brotherhood and Circles Around the Sun but he was also a former member of Ryan Adams' band The Cardinals, Blackfoot and The Hardworking Americans. Earlier this year, Casal was forced to cancel some tour dates with Chris Robinson due to health issues.
"I love it," Casal told Rhythms in January 2018. "Playing live is great. With our CRB band we have a good group. We have good camaraderie. We have been together a long time. We love what we do."
Casal last played on Saturday with Oteil & Friends — the Dead & Company bassist Oteil Burnbridge's group, which also had Bob Weir sitting in — at the Lock'n Festival in Arrington, Virginia. He was due to start producing a new record for singer/songwriter Kenny Roby of 6 String Drag and had been working on a new album from Circles Around The Sun.
Casal also performed with Phil Lesh & Friends, Willie Nelson, Shannon McNally, Tift Merritt, Lucinda Williams, Mark Olson, the Skiffle Players, Fruit Bats and Vetiver. His last solo album, 2011's Sweeten the Distance, was produced by Thom Monahan.
Casal was born in Denville, New Jersey, on Nov. 2, 1968 and began releasing solo albums in 1995 with Fade Away Diamond Time, the first of a dozen solo albums released up to 2011's Sweeten the Distance. He formed the trio Hazy Malaze in 2002, releasing three albums with bassist Jeff Hill and drummer Dan Fadel before joining Ryan Adams' band, The Cardinals, in 2005, touring with the group and appearing on five albums, including 2007's Easy Tiger and 2011's Class Mythology.
Beginning in 2012, he toured and recorded with former Black Crowes singer Chris Robinson's band, The Brotherhood, appearing on a dozen albums, including 2012's Big Moon Ritual and this year's Servants of the Sun. Casal toured Australia with CRB in 2015.
Casal was also an accomplished photographer. In 2010, he released a book of his work, Ryan Adams & the Cardinals: A View of Other Windows.