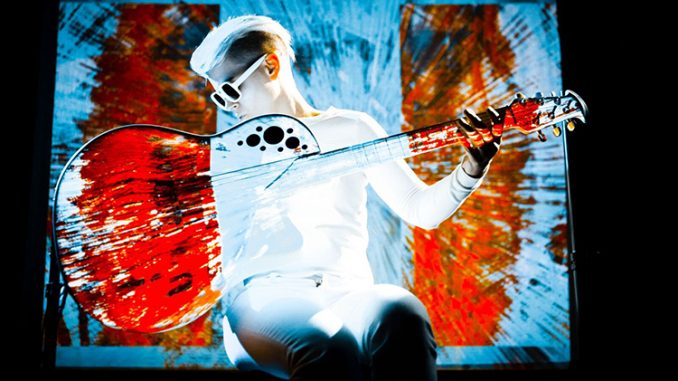 2018 ADELAIDE GUITAR FESTIVAL review
Adelaide Festival Centre August 9-12
By Tony Hillier
The biennial Adelaide Guitar Festival has made significant strides since Slava Grigoryan was appointed Artistic Director in 2009, to the point that it's now not only regarded as the finest event of its kind in the southern hemisphere, but also comparable with the best in the world.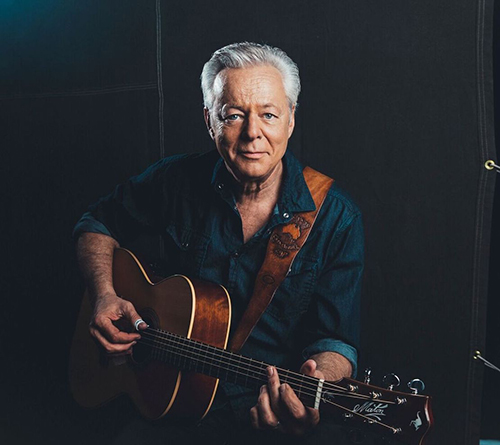 Australia's pre-eminent "plank-spanker", the globe trotting Tommy Emmanuel, said as much during his stupendous tour de force in the Festival Theatre on the opening night.
To say the Nashville-based wizard from Oz held a sold-out house in the palm of his hand would be clichéd but true. While this ultimate showman did pull some well-seasoned metaphorical rabbits from his hat, no Emmanuel performance is entirely predictable or perfunctory.
Returning to the city where he once outgunned Eric Clapton, the world-renowned guitar slinger was as affable and self-assured as ever, despite the hammer-blow of losing beloved siblings, Phil and Virginia, within weeks of each other only several months before.
Tommy got the pyrotechnics and duets (with a couple of handpicked special guests) out of the way before paying moving tribute to his late brother, with whom of course he enjoyed a long-running and highly successful duo partnership. An exquisitely sensitive rendition of 'Over The Rainbow' came replete with ringing harp-like harmonics.
Introducing a new instrumental written for Phil, 'Sail On', he recalled hearing in London via a 1am phone call, the devastating news of his brother's passing following an asthma attack. Other fresh originals punctuating a series of classic covers included a whimsical piece prompted by the Harry Potter movies, which he wrote on a train journey between Paris and Cologne.
Emmanuel finished his set with a ghetto-blasting, no holds barred reading of an old favourite, 'Guitar Boogie', before a surprisingly quiet second encore and a richly merited standing ovation from a capacity house. A show that flew by, had started two hours before with 'Countrywide' (a piece he could no doubt play in his sleep) followed by a breathtaking bagpipe-informed take of 'Waltzing Matilda', and solo vocal versions of Doc Watson's 'Deep River Blues', which he rendered more memorably with Jason Isbell on his recent duets' album Accomplice One, and Mark Knopfler's 'You Don't Want To Get One Of Those', from the same release.
In between displays of astounding virtuosity and corny jokes such as, "I've had several requests, but I'm gonna keep playing anyway", Tommy introduced the audience to fellow Nashville expat and Chet Atkins/Jerry Reed acolyte Englishman Richard Smith via a duet on Atkins' 'Twitchy'. With their gob-smacking chops, the pair sounded more like a four-piece band than a duo.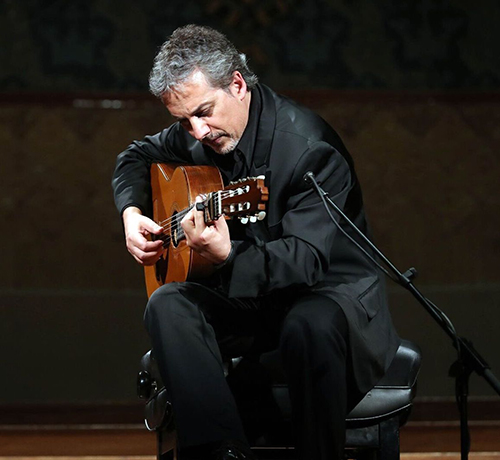 Emmanuel later called on another amigo, the Barcelona-based flamenco guitar maestro, Pedro Javier González, to assist him in an equally stunning party piece, 'Sultans Of Swing'.
Emmanuel and Smith playing a couple of songs together at a concert in Connecticut in 2015 …
https://www.youtube.com/watch?v=532osYLCESg
Emmanuel and González jamming on 'Sultans Of Swing' during a 2016 concert in Barcelona …
https://www.youtube.com/watch?v=iGV3eYpVLgM
An inevitable solo Beatles' medley, 'While My Guitar Gently Weeps'/'Day Tripper'/'Lady Madonna', was annexed by a highly percussive version of the Mason Williams standard 'Classical Gas', during which Tommy threw everything bar the kitchen sink at his guitar. In between, he performed a piece which perfectly demonstrated a unique technique that allows him to utilise melody, rhythm, bass and even drum parts on one guitar.
Eschewing loop pedals, sound effects or indeed any kind of programming, Emmanuel uses towering technique and unparalleled panache to mesmerise and entertain in the time honoured manner that he has employed since he was knee-high to a Maton.
Tommy Emmanuel has performed many memorable shows around the world over the years, but few greater I fancy than his beautifully balanced set of ballads and ball-tearers in the South Australian capital last week. The good news for long-time fans, such as your scribe, is that he'll be back in Godzone next April for an extensive tour that'll include a show at Bluesfest.
Emmanuel's duellists at the opening concert got to display their talents more expansively in later shows. Richard Smith, who preceded Tony McManus at an early-evening double-header at the Dunstan Playhouse on Friday, cracked jokes between and even during dexterous examples of Merle Travis's thumb technique and Jerry Reed's equally intricate picking, country classics such as 'Tennessee Waltz' and 'Streets Of Laredo', jazz standards like 'Cheek To Cheek' and 'Georgia' and even a Japanese chestnut, 'Sukiyaki'.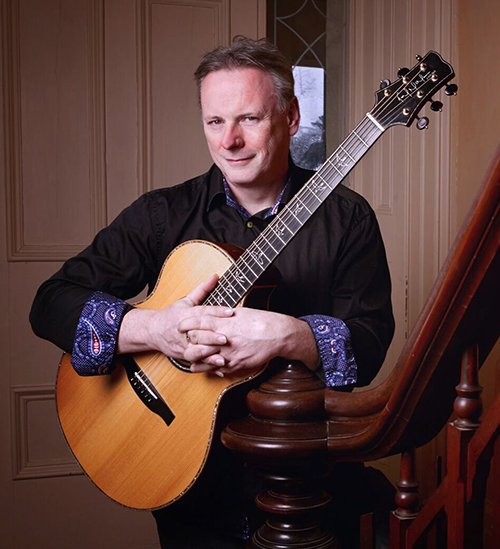 McManus's set was subtler, although also spiced with sardonic humour, and perfectly demonstrated the Canada-based Scot's unparalleled ability to not only transpose for acoustic guitar jigs, reels and airs more closely associated with fiddles and pipes but transform traditional Celtic music into high art with his virtuosic up-and-down thumb technique. McManus showed his versatility via a neo-classical Erik Satie work and a faithful-to-the-original rendition of a rocking Isaac Guillory instrumental. He also sang a Robert Burns song, although more than several layers below the standard of his compatriot Dick Gaughan, it has to be said.
McManus playing 'Slán le Máigh' and 'Tiocfaidh Tu Abhaile Liom' during the 2014 Celtic Colours International Festival in Canada …
https://www.youtube.com/watch?v=ID9GWTDFUoI
Chrystian Dozza and Pedro Javier González were able to showcase their respective talents on the same night at the adjoining Space Theatre while offering a similarly interesting contrast in styles, although both played nylon-string guitars. The brilliant young Brazilian who opened the show was more lyrical in his approach, weaving mesmerising textures, melodies and indigenous rhythm such as baiao, into his original compositions. González brought a Barcelona slant to flamenco. While his style might lack the fire and intensity of Andalucian gitanos there was certainly polish and grace in his versions of gypsy rhythms such as the bulerias, alegrias and faruca and his tributes to Sabicas, Joaquín Rodrigo and, in particular, Manuel de Falla.
The avant-garde American string-bender Kaki King's innovative early evening Saturday show, 'The Neck is a Bridge To The Body' in the Dunstan Playhouse, combined vivid splashes of colour, kaleidoscopic shapes and guitar synthesized symphonies and figures that underlined the nexus between music and visual art. Images portrayed on a large screen above her were intriguingly projected onto the body of her enlarged guitar in a compelling futuristic tapestry.
Kaki King plays the opening medley of 'The Neck Is A Bridge To The Body' at Rotterdam in 2015 …
https://www.youtube.com/watch?v=2mRA1BfszUU
An unfortunate clash with Bob Dylan down the road at Bonython Park left your corresponding in an agonising quandary on Saturday evening, with His Bobness winning out at the expense of Albert Lee (although I did attend the L.A.-based Englishman's entertaining and educative Q&A session with Julia Zemiro earlier in the day).
The ubiquitous Zemiro also compered the fabulous Festival Finale that brought the main action on Sunday to a satisfactory conclusion (in the absence of the American innovator Marc Ribot, whose scheduled mid-evening concert was unfortunately cancelled).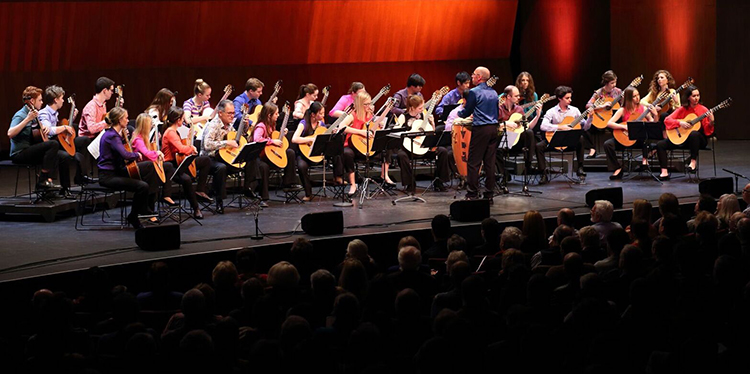 The Finale, a smorgasbord of classical guitar playing, climaxed with a cerebral dialogue between the Grigoryan brothers Slava and Leonard, and China's beguiling Beijing Guitar Duo, Meng Su and Yamen Wang, plus engaging performances from the Elder Conservatorium Guitar Ensemble, the 96-piece Adelaide Guitar Festival Orchestra and Brisbane's Aurora Guitar Ensemble — the latter two under the ebullient direction of the irrepressible and mercurial Dr Paul Svoboda.
The Beijing Duo captured in concert last year …
https://www.youtube.com/watch?v=IqVun0VEhEY
All up, AGF 2018 featured 20-odd international artists, five world premieres, plus two Australian and four Adelaide premieres. The festival had a number of interesting auxiliary events, including the excellent Guitar Expo, which brought together truly beautiful instruments crafted by Australia's leading luthiers.              Workshops and master classes and panel sessions were conducted around the Adelaide Festival Centre throughout a busy four days. Via more than 200 gigs, the terrific 'Guitars in Bars' project shone a light on Adelaide's vibrant live music scene during July, as a prelude to the big event.
Given the outstanding success of this year's event, perhaps the time has come for the Adelaide Guitar Festival to be an annual event, which is the way it started.