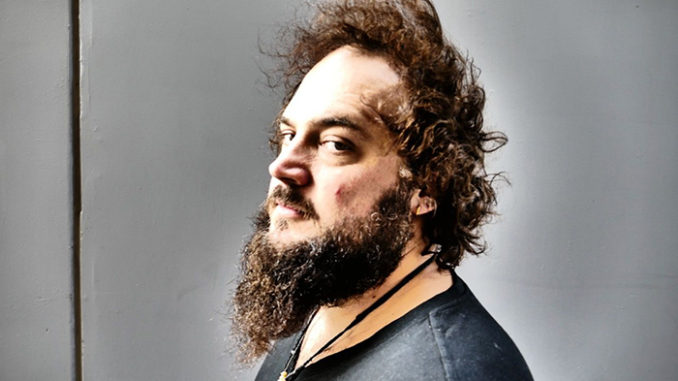 Mike Elrington draws from personal pain in order to create his new album, Aftershock, writes Samuel J. Fell.
Mike Elrington has been cooking. In the kitchen, he's found some form of stability, another place to implement his time and energy as the current global situation makes life hard all 'round; he can't keep up his usual high-octane touring schedule (over 100 shows a year, for the past two decades), and so he's found other ways to stay sane.
"Yeah, I am used to doing around one hundred shows a year, being on the road a lot… and that's just all stopped," Elrington says from his home in Victoria's Lakes Entrance. "It's been a chance to find other things in life… so I've been getting into cooking. Normally, I've never given a shit about that, I'm just used to being on the road and eating out all the time.
"But being home, not being able to go out anywhere, I've found more things to do here, and [cooking is the answer]."
Of course, in keeping some sense of normalcy, music has played a huge part too and so Elrington's cooking hasn't been limited to the kitchen. He has, over the course of the past three years, been concocting in the studio – new record, Aftershock, the result of time and energy, personal pain and trauma, coming to light this month.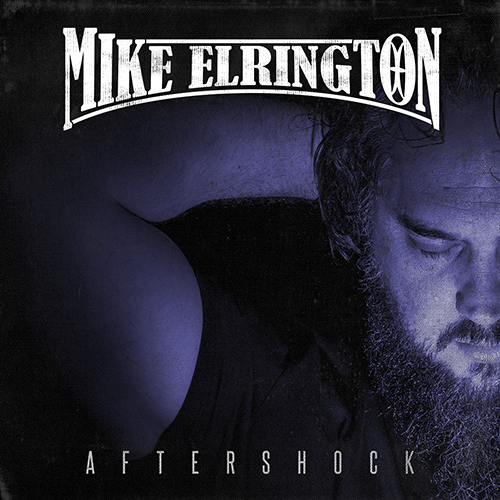 It's his ninth studio release in a career spanning two decades, and one which sees this blues journeyman digging deeper than he ever has before, from both a lyrical and sonic standpoint. "It was good to get this one finished, it did take a long time to do," he says candidly.
"It's been influenced by personal things, my marriage breakdown being the main one, there was a lot of pain and sadness that's gone into the songs. And it affected the process, [and so] the album took a lot longer than I wanted it to, to record. That was nearly three years ago now, it was extremely traumatic and painful… so I guess it made sense to write a record based around that, because I've always been the sort of songwriter that likes to write from within, about personal experiences, that's always felt more natural to me."
Elrington has been quoted as saying that Aftershock is his most personal work to date, which comes as no surprise. What is surprising is how the lyrics came together – slowly, then extremely quickly at the last minute. "What I did with [this album], which I've never done before, is I actually left it to the last minute before the session [to finish the writing], to put that pressure on myself.
"A lot of the songs were written, literally, on the way to the studio, in the car. And usually I'd have been more organised… and it was done purposely, I thought fuck it, why don't you just have that pressure, and force yourself to come up with something on the day? [And I think] that certainly helped, forcing myself to do it, when I don't have the option to not."
While this unconventional writing method seemed to work for Elrington in this instance, the recording itself took much longer. The personal toll all this took on him, while fuel for the writing fire, dulled his drive when it came to the actual playing and recording, and so a process he'd hoped to get past quite quickly, dragged on for a number of years.
"Yeah, because of my mental frame of mind, I just wasn't bringing my A-Game," he shrugs. "I just struggled to bring the best vocal performances, the best guitar parts, and so a lot of it had to be scrapped. We started demoing stuff in late 2016, maybe early 2017, it was a three year process. When we got to the end of it, I sat down and worked out how [long it had taken us], and it was over two hundred hours."
It ended up being a gradual process in which Elrington pulled himself together, getting angry with himself for wasting time, for not doing it 'right', eventually getting to the place where he was able to be happy with it. Aftershock too, is a mixed bag, sonically, Elrington using the record as a blank slate to incorporate myriad influences, and so hip hop and electronic motifs pepper his trademark acoustic blues makeup.
Overall though, it seems the man's ninth offering was about catharsis. "Absolutely," he smiles. "It was the best therapy I could have had to help manage pain and sadness and depression. Music has always been pretty cathartic to me – I think I'd be a much angrier person if it wasn't for music," he laughs, "I think I'd be scared of myself!"
Aftershock is available now via www.mikeelrington.com and