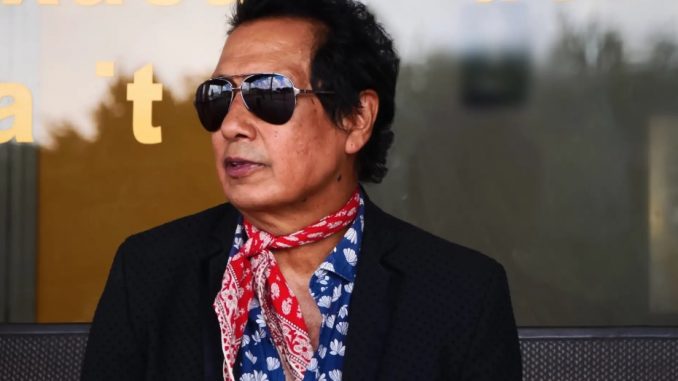 Acclaimed Mexican-American singer-writer Alejandro Escovedo has added some extra dates to his first ever Australian tour: a second show at Sydney's Camelot Lounge, Monday March 4, and a second night (with early and late shows) at the Junk Bar in Brisbane, Thursday March 7. Tickets to these shows, and all those previously announced, are on sale now.
Supports for Alejandro's two Melbourne shows have also been announced. Rock'n'roll singer-songwriter James McCann plays a rare solo show opening at the Thornbury Theatre, and beloved Melbourne singer-songwriter Suzannah Espie plays her first solo show in eons opening for Alejandro at the Caravan Club. All other shows will just feature the headline act.
It can also now be confirmed that accompanying Alejandro on second guitar for the tour will be You Am I singer/guitarist Tim Rogers. Tim will accompany Alejandro at the Port Fairy Folk Festival and on all his headline shows (bar the Caravan Club).
Recipient of the AMERICANA MUSIC ASSOCIATION'S LIFETIME ACHIEVEMENT AWARD and the AUSTIN MUSIC AWARD'S TOWNES VAN ZANDT SONGWRITER AWARD, and NO DEPRESSION magazine's ARTIST OF THE DECADE, the legendary Mexican-American singer-songwriter will tour on the back of his acclaimed new immigration-themed album The Crossing.
DRW Entertainment is proud to present, for the first time in Australia & New Zealand, much loved Mexican-American singer-songwriter Alejandro Escovedo. Alejandro will perform at the Port Fairy Folk Festival and at side shows on the East Coast in March 2019.
Escovedo's latest album, The Crossing, released in September 2018 on Yep Roc and one of the most acclaimed of his career, looks at matters of immigration and the broken Promised Land that is America through the focused and unflinching poetry Alejandro is known for. Recorded with Italian musician Antonio Gramentieri, the album tells a story of a pair of young Mexican and Italian musicians trying to find a home in today's America. It includes cameos from underground rock royalty in the personages of MC5 guitarist Wayne Kramer, Stooges guitarist James Williamson and Peter Perrett and John Perry of The Only Ones (recording together for the first time in over 40 years), as well as Texan country great Joe Ely and acclaimed novelist and Richmond Fontaine/Delines songwriter Willy Vlautin.
American Songwriter has called the album "one of the most passionate, relevant, politically charged and personal projects he has released in a career pushing 40 years."
The subject of a strong demand to tour Australia for decades now, the now-Dallas based Alejandro will finally head down under in March. Iconic You Am I mainman Tim Rogers will be Alejandro's accompanying guitarist for all Australian shows, par the final show at the Caravan Club.
The first visit by such a long established and indeed truly iconic artist is a rare thing these days, and these landmark shows by Alejandro Escovedo – at the Port Fairy Folk Festival and up and down the Australian East coast, as well as in New Zealand – are not to be missed by any fans of great songwriting and passionate performance.
ALEJANDRO ESCOVEDO – AUSTRALIA/NEW ZEALAND MARCH 2019
SUNDAY MAR 3 – CAMELOT LOUNGE, SYDNEY
MONDAY MAR 4 – CAMELOT LOUNGE, SYDNEY *** 2ND show just announced ***
TUESDAY MAR 5 – LIZOTTES, NEWCASTLE
WEDNESDAY MAR 6 – JUNK BAR, BRISBANE (early & late shows)
THURSDAY MAR 7 – JUNK BAR, BRISBANE (early & late shows) *** 2nd night just announced
SAT-MON MAR 9-11 – PORT FAIRY FOLK FESTIVAL
TUESDAY MAR 12 – THORNBURY THEATRE, MELBOURNE
WEDNESDAY MAR 13 – CARAVAN CLUB, MELBOURNE
FRIDAY MAR 15 – TUNING FORK, AUCKLAND
SATURDAY MAR 16 – CAROLINE, WELLINGTON
SUNDAY MAR 17 – BLUE SMOKE, CHRISTCHURCH
Tickets On Sale Now-http://davidroywilliams.com/tours/alejandroescovedo/ ‎