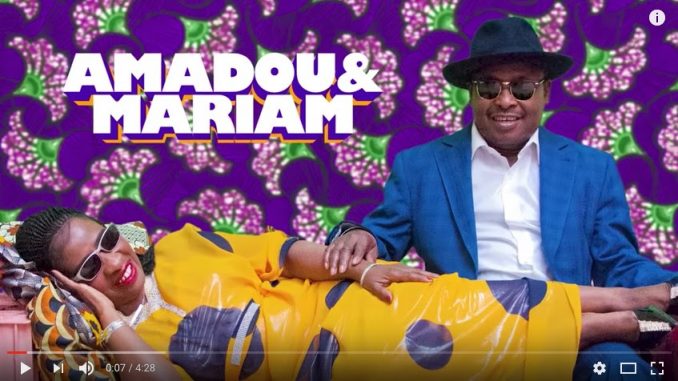 Amadou & Mariam have released their ninth studio album La Confusion.
The duo has also released a lyric video for the single 'Filaou Bessame', which you can watch here:
'Filaou Bessame' is one of two singles from the new album.
In addition to the album and video, the duo has also recently released an EP titled Bofou Safou via Because Music, which included remixes of various tracks along with the singles.
The duo elaborated in the announcement:
"We really like the remixes that were made for the EP. You get to hear our music in a different form, which is great. All five remixes manage to catch the essence of our song while really pushing those enticing afro pop and electronic vibes further."
For more information, head to: http://www.amadou-mariam.com/