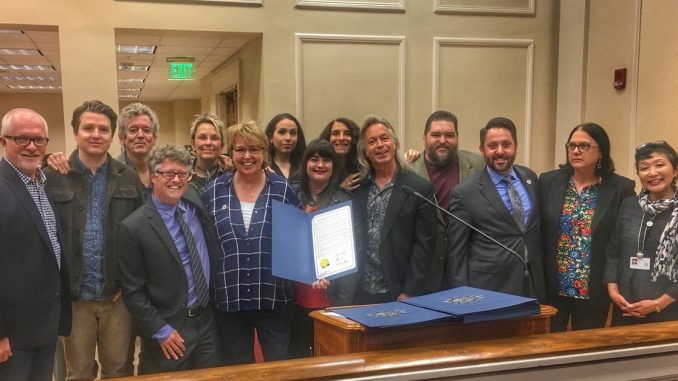 Last night the Americana Music Association was honored by Nashville's Metro Council with a special resolution drafted and proposed by Councilwoman Nancy VanReece, Councilwoman Mina Johnson and Councilman Jeff Syracuse. Resolution No. RS2016-410 recognizes the significant cultural contributions and tourism impact of the Americana Music Association, its volunteer Board of Directors, and Executive Director Jed Hilly.
On hand to witness the special presentation were volunteer board members, members of the Americana Music Association staff and artists including Kenneth Pattengale of the Milk Carton Kids, Rodney Crowell, Mary Gauthier and Jim Lauderdale.
"Americana is the heart and soul of Nashville, and we are truly honored to be recognized by the Metro Council and especially appreciate Councilwoman Nancy VanReece for her commitment to the artists in our community," said Jed Hilly following the presentation.
About the Americana Music Association
The Americana Music Association is a professional not-for-profit trade organization whose mission is to advocate for the authentic voice of American roots music around the world. The Association produces events throughout the year; including the Americana Music Festival & Conference and the critically acclaimed Americana Honors & Awards program. The Americana Music Association receives enormous support from the Tennessee Department of Tourism, Nashville Convention & Visitors Corp, Epiphone, Lagunitas Brewing Company, Music City Networks, ASCAP, BMI, SESAC, SoundExchange, and AT&T. For more information, or to purchase an Americana Music Festival & Conference registration, please visit
www.americanamusic.org
.