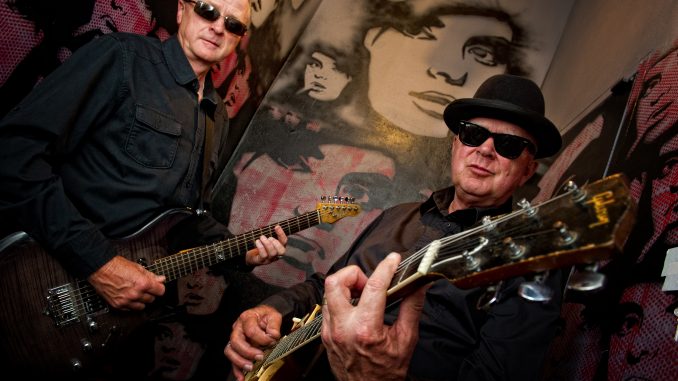 John and Rick Brewster, the brothers from Australian Rock band The Angels, have announced the release of a new album Brothers, Angels & Demons. The 36 song collection is due out August 4.
Along with the release of the album, The Angels brothers, with long-time associate Bob Yates, are releasing a definitive history of the band in a new book titled The Angels out August 1.
With the release of the book and the album, the Brewster brothers will be travelling the country with an intimate tour surrounding the book and the music, along with some Q&A. They'll be joined by special guest Raymond Hawkins as MC.
For more information on the book, tour, and album visit theangels.com.au.
Rick & John Brewster Presents The Angels Book Tour
Reading, Music, Questions And Answers
with special guest Raymond Hawkins as emcee
On-sale from Monday 3 July 2017
24/08: Brass Monkey, Cronulla
25/08: Leadbelly, Sydney, NSW
26/08: Centro CBD, Wollongong, NSW
27/08: Lizotte's, Newcastle,NSW
31/08: Birds Basement, Melbourne, VIC
01/09: Hysteria Lounge, Lilydale, VIC
02/09: German Club (upstairs), Adelaide, SA
theangels.com.au | facebook.com/theangelsofficialpage