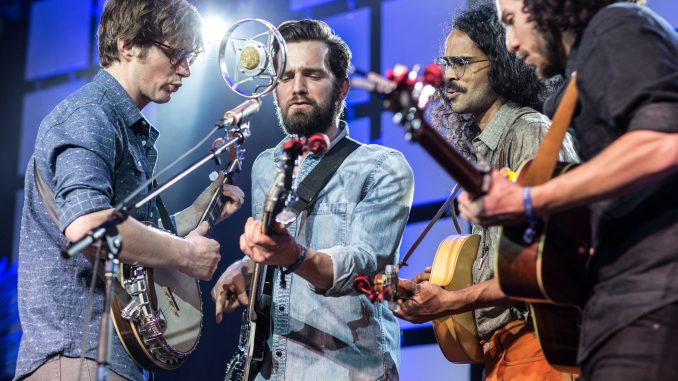 Folk Alliance International (FAI) is proud to announce the Official Showcase artists for the 29th annual conference. FAI's 200 Official Showcases are jury-selected nightly concerts featuring emerging artists and touring legends from around the world who perform for hundreds of festivals, venue bookers, agents, managers, media, and music industry reps who attend the conference.
This year's selections represent an exciting array of folk genres from across the US, Canada, and 15 additional countries representing Appalachian, Americana, Blues, Bluegrass, Celtic, Cajun, Global Roots, Indigenous, Indie-Folk, Old-Time, Traditional, and Singer-Songwriters.
FAI's Official Showcases are 30 minutes in length and are held concurrently on full production stages in nine ballrooms throughout the host hotel over four nights. The overall placement rate is 25%, and the level of applicant talent is higher than ever meaning the vast majority of artists are respectfully asked to please try again next year.
The 29th annual Folk Alliance International Conference will be held February 15-19, 2017, at the Westin Hotel Crown Center in Kansas City, Missouri and features a Keynote Presentation by Billy Bragg, an Awards Show, Music Camp, and the 2nd annual Kansas City Folk Festival.