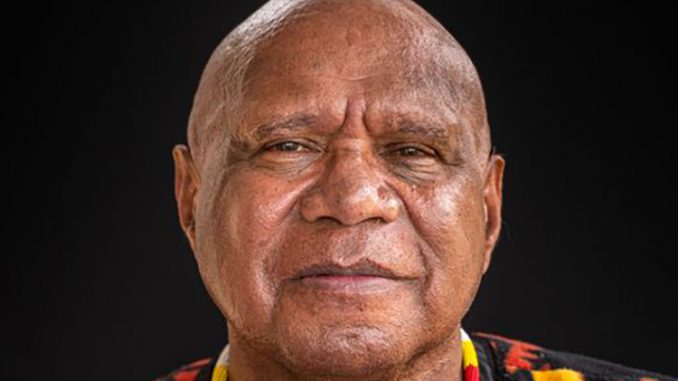 Archie Roach, 66, whose song 'Took The Children Away' encapsulated the story of the Stolen Generation, passed away yesterday (July 30) at the Warrnambool Base Hospital after a long illness. Roach had suffered a stroke and battled lung cancer following the death of his wife Ruby Hunter in 2010. He continued to perform even after having a lung removed and, in recent years, even took the stage with an oxygen tank.
Prime Minister Anthony Albanese has said: "Our country has lost a brilliant talent, a powerful and prolific national truth teller. Archie's music drew from a well of trauma and pain, but it flowed with a beauty and a resonance that moved us all. We grieve for his death, we honour his life and we hold to the hope that his words, his music and his indomitable spirit will live on to guide us and inspire us."
A STATEMENT BY AMOS AND EBAN ROACH ON BEHALF OF THE ROACH FAMILY
We are heartbroken to announce the passing of Gunditjmara (Kirrae Whurrong/Djab Wurrung), Bundjalung Senior Elder, songman and storyteller Archie Roach.Archie passed, surrounded by his family and loved ones, at Warrnambool Base Hospital after a long illness. We thank all the staff who have cared for Archie over the past month.Archie wanted all of his many fans to know how much he loves you for supporting him along the way.We are so proud of everything our dad achieved in his remarkable life. He was a healer and unifying force. His music brought people together.A private ceremony will follow.We ask that the media please respect the family's privacy.Archie's sons, Amos and Eban Roach, have given permission for Archie's name, image and music to be used, so that his legacy will continue to inspire.
Archie Roach's achievements and awards over the past 30 years have made him one of the nation's most respected and loved performers as well as a leader in his community. In 1991 the album Charcoal Lane won two ARIA Awards, while 'Took The Children Away' won an international Human Rights Achievement Award. Since then Roach has released nine more albums and won a further six ARIA Awards, as well as eight Deadly Awards. In 2021 he was inducted into The Age/Music Victoria Hall of Fame by Jack Charles.
Linda Burney, the minister for Indigenous Australians, has released a statement: "It was with great sadness I learned yesterday of the passing of Gunditjmara and Bundjalung man Archie Roach and I offer my deepest sympathies to his family. For many Australians, Archie was their first exposure to the horrors of the Stolen Generations. His voice, his music and his story came out of trauma and pain. His powerful songs also brought people together. They provided strength and still serve as a source of healing – putting into words what was unspeakable. We are all so sad about his passing. Archie's songs will live forever – etched into our 65,000+ history – and he will be remembered as one of the early Aboriginal artists to bring our music into the mainstream. Archie was one of our nation's greatest songmen and truth-tellers and we have lost a giant of the Australian music industry and of our mob. Vale Archie."
Cathy Freeman has posted: "So saddened to hear the passing of such a champion for First Nations people and all humanity. I will remember (Uncle) Archie Roach as such a courageous story teller and remarkable musician! You'll never be forgotten. Rest in Peace. Sincerest condolences to all the family."
Billy Bragg has Tweeted: "Sorry to hear of the death of the great Indigenous Australian songwriter and activist Archie Roach. His passing is not just a loss to Australia, but also to all of us who believe that music can be used as a tool to seek justice.who also worked with Roach, said his death was a loss "to all of us who believe that music can be used as a tool to seek justice."