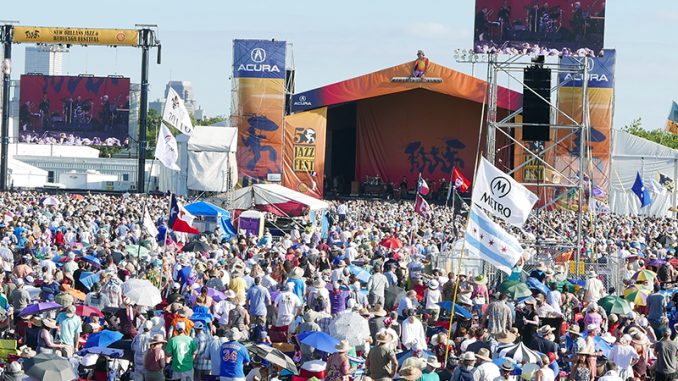 Keyboard master and vocalist Art Neville, a New Orleans music legend and founding member of the Neville Brothers and The Meters, died on Monday July 22, according to a statement released by his longtime manager, Kent Sorrell. Neville, affectionately known as 'Poppa Funk,' was 81. No cause of death was announced.
"It was peaceful," said Sorrell. "He passed away at home with his adoring wife Lorraine by his side. He toured the world how many times, but he always came home to Valence Street."
Neville announced his retirement in December of last year on the 100th birthday of one of his piano-playing heroes, Professor Longhair. He had been suffering from complications from back surgery and other health issues, including a stroke. While he had performed at the New Orleans Jazz & Heritage Festival as recently as 2017 he was not able to attend the ceremony last year when the Meters received a lifetime achievement award from the Grammys. Her had already won multiple Grammys over his 50 year plus career.
Arthur Lanon Neville was born on December 17, 1937 in New Orleans and was influenced by such Louisiana progenitors as Professor Longhair and was still in high school when he had a hit as the lead singer of the Hawkettes with 'Mardi Gras Mambo' in the late '50s. In 1962, after he returned from a stint in the Navy, he formed the Neville Sounds, which eventually transformed into the Meters, also comprising George Porter Jr., Leo Nocentelli and Zigaboo Modeliste.
The Meters, which lasted from 1964-77 – and reunited for selected JazzFest gigs and other dates in the past decade – was considered an essential pioneer funk band and favourites such as 'Cissy Strut' (sampled many times) and  'Fire On The Bayou' have become classics. The group's later incarnation was as the Funky Meters and included Neville as well as some members of the original group.
Neville won a Grammy in 1996 for best rock instrumental with the Stevie Ray Vaughan tribute 'SRV Shuffle,' in collaboration with Buddy Guy, Dr. John, Eric Clapton, B.B. King, Bonnie Raitt, and Jimmie Vaughan & Robert Cray.
In the late '70s Art formed the Neville Brothers band with Aaron, Charles and Cyril. The group released their debut album in 1978 and won a Grammy for the instrumental 'Healing Chant' on the 1987 release Yellow Moon, produced by Daniel Lanois. For many years, until Hurricane Katrina, the Neville Brothers closed the final day of the New Orleans Jazz& Heritage Festival.
Art's death follows that of brother Charles Neville in April 2018. The surviving members of the Neville Brothers are Aaron and Cyril.
Neville also leaves his wife, Lorraine Neville; his three children, Arthel, Ian and Amelia Neville; and a sister, Athelgra Neville Gabriel.
Art Neville's death follows the recent passings of other New Orleans icons Dr. John and Dave Bartholomew.