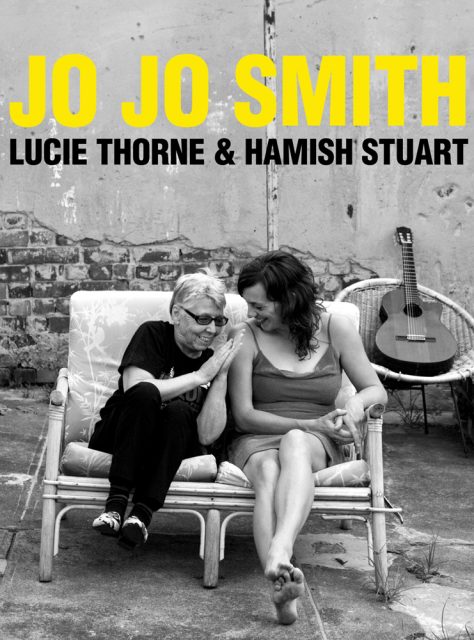 JO JO SMITH is one of Australia's greatest musical treasures, a sexagenarian pocket-rocket, soul-singing, groove-driving tour de force and 2017 marks her 50th year in the biz. To celebrate this extraordinary, generous life of music-making, Jo Jo is hitting the road with dear friends and musical comrades LUCIE THORNE & HAMISH STUART. Their massive tour will see them playing in dozens of their favourite intimate venues across every State and Territory over the course of the year.
A radical exponent of the power of love and music – and certainly under-known given all the heavyweights from across the decades and genres whom she's worked with and influenced – Jo Jo Smith has a somewhat cult status, deeply revered by fans and peers alike. As Thorne puts it, "I sure don't know any half-arsed Jo Jo fans. You've either experienced the joy and wonder that is being in the same room as this woman singing and playing, or…you haven't heard her yet!"
A painfully shy child, Jo Jo was too nervous to sing in a talent quest so opted for playing a tune on her Shepard's Whistle (farmer's dog whistle). But it wasn't long till the shyness shook off as "the power of music took over my body, and took over my life!" Jo Jo first hit the stage in 1967 – singing and playing drums in her Motown band in Dunedin. A widely and wildly lived life, there are hundreds of Jo Jo stories to tell…
…She was taken to Christchurch from Dunedin to be exorcised at 17; she was arrested and jailed in Madrid in 1975 for busking in the subway; that same year she won the Queensland Entertainer of the Year award; she was the first woman to ever perform at the Byron Bay Blues Festival; she's been the go-to backing singer for everyone from Renee Geyer to Marcia Hines and Olivia Newton-John; she's a songwriter of great depth and beauty – as her 2013 album Standing in the Lovelight attests; not to mention one of the grooviest nylon-string guitar players AND drummers you'll ever encounter… Jo Jo traverses soul, blues and roots music with an effortless grace and energy.
Lucie Thorne & Jo Jo Smith first met nearly a decade ago, and became fast friends and huge fans of each other's work. They've teamed up many times since, and after a gig together sometime last year, around the kitchen table and a bottle of whiskey, Jo Jo mentioned that 2017 would mark her 50th year as a working musician. Right then and there they started brewing ideas for a huge celebratory tour.
Lucie Thorne has been recording and touring in a sensational duo collaboration with legendary drummer Hamish Stuart for nearly a decade, quietly carving out their singularly poetic spacious sound. Jo Jo and Hamish have also worked together numerous times throughout the past 30 years.
"Jo Jo has been an incredible singer since before I started playing the drums" says Stuart, "and that's quite a while! She puts every ounce of commitment into each note she sings, which is always sure and true. Watch her light up a crowd and like me the first time I heard her, you can't help but become a fan".
The undeniable creative camaraderie and chemistry between all three artists will underpin the live format of the tour featuring Smith, Thorne and Stuart in various combinations performing originals of each artist as well as their favourite covers. This tour brings together a trio of some of our country's finest talents for a series of unmissable, powerful, joyful, intimate concerts that are bound to be the stuff of more legendary stories in Jo Jo Smith's full musical life.
"Jo Jo Smith drops jaws and melts hearts with every performance" Colin Thompson, Bendigo Blues Festival Director "Jo Jo has been an inspiration to myself and many other musicians in Australia for many years" Renee Geyer
"I've been lucky enough to grow up with Jo Jo's music. But I do remember a specific moment at an intimate show when it hit me how brilliant she was. There was this deft capturing of the crowd with her rich vocals, they flowed over us almost visibly (like amber, like honey, like the love light she sings about!) Then prickles of joy. I realised I was in the presence of a master. And boy did it feel good!" Ella Hooper
"Jo Jo Smith is a true soul singer. She sings soul music. She sings with and through her soul. Smith has a mighty weapon in her voice, she reserves its power striking only when necessary" Marty Jones, Rhythms Magazine
"Thorne writes some of the most simple and beautiful songs you will hear" **** The Age
JOJO SMITH, LUCIE THORNE & HAMISH STUART 2017 Tour Dates – Round One:
Fri 12 May – Woodlands Run – FINNISS SA
Sat 13 May – Singing Gallery – MCLAREN VALE SA
Sun 14 May – Wheatsheaf – ADELAIDE SA
Thur 18 May – Courthouse Theatre – BRIGHT VIC
Fri 19 May – The Parish – VIOLET TOWN VIC
Sat 20 May – The Produce Store – MANSFIELD
VIC Sun 21 May – Old Church on the Hill – BENDIGO VIC
Thur 1 June – The Ellington Jazz Club – PERTH WA
Fri 2 – Sun 4 June – Festival of Voice – DENMARK WA
Thur 15 June – Metropole – KATOOMBA NSW
Fri 16 June – the CORRIDORS project – COWRA NSW
Sat 17 June – Polish Club – CANBERRA ACT
Sun 18 June – Town Hall – CANDELO NSW
Thur 22 June – 505 – SYDNEY NSW
Fri 23 June – Sunset Studio – NEWCASTLE NSW
Sat 24 June – Arts Hall – WAUCHOPE NSW
Sun 25 June – Boo Radley's Hall – GLENREAGH NSW
Thur 29 June – Junk Bar – BRISBANE QLD
Fri 30 June – House Concert – GOLD COAST QLD
Sat 1 July – Ex Services Club – MULLUMBIMBY NSW
Sun 2 July – Tintenbar Hall – TINTENBAR NSW
Fri 7 – Sun 9 July – Bello Winter Festival – BELLINGEN NSW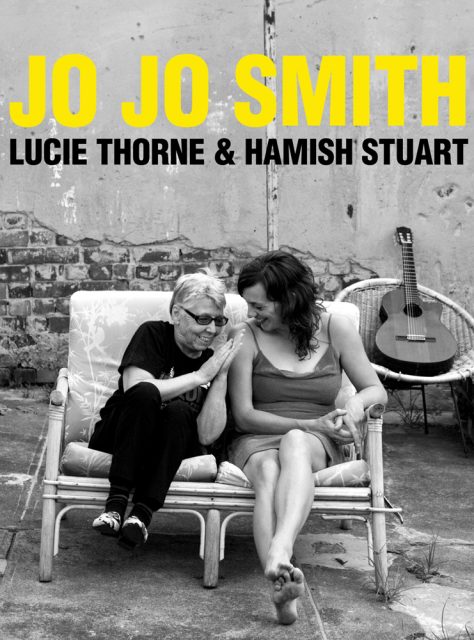 more shows in TAS, NT, VIC & NSW in the SPRING! stay tuned…