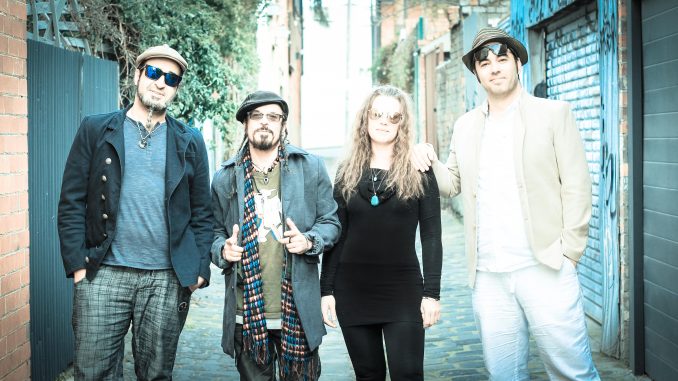 Bashka was created by Murat Yucel and Alisha Brooks (Unified Gecko, Baro Banda) both of whom have toured extensively throughout Turkey, Europe and Australia. Having recently joined forces with ELFTranzporter they are well armed to create dancefloor madness, all the while remaining colored with microtones and unique time rhythms. Their live performances are energized with a truly Melbourne sound combined with the delicacy of traditional Turkish instruments and master players. Live samples and loops merge seamlessly with ancient acoustic and modern western instruments to create music which brings to life old folk songs, gypsy ballads and dance music from the dirt streets of old Turkey.
The difficulty of categorizing this album is reflected in its title 'Fihi ma Fihi' which means 'It is what it is'.  It is anything and everything between very traditional Turkish sufi sounds to gypsy electronica and beyond.
'Fihi ma Fihi' is a journey stretching from Turkey to Australia.  Produced in Melbourne and mixed in Paris it features over 30 outstanding musicians from Australia, Turkey, France and the UK. The thread of ancient music weaves throughout a distinctly modern and original sound and conjures images of far-flung places and the bands' local stomping ground of Melbourne.
Drawing their inspiration from the vast ocean of Turkish music, Melbourne based group Bashka are creating a new genre which slips between east and west with natural ease. The debut album 'Fihi ma Fihi' is out on Saturday 27 August and will be launched live that evening at The Night Cat in Fitzroy, Victoria. Their live show line up incorporates live samples, saxophone, bağlama, kemançe, darbuka, bass and MC ELFTranzporter.
Saturday 27 August
The Night Cat, 137–141 Johnston St. Fitzroy VIC
Tickets from $15 + booking fee available via moshtix.com
Doors open 7.30pm