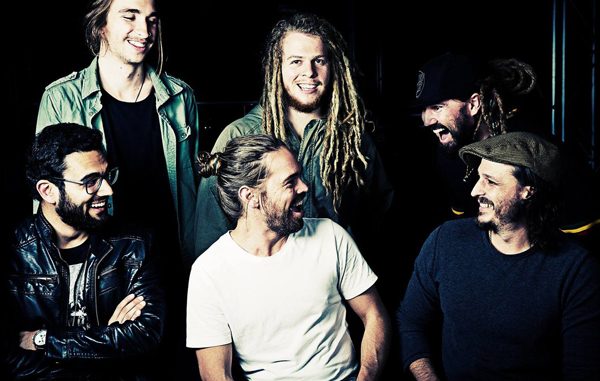 Sunny Coast Bearfoot are releasing their EP on July 22nd and they are bringing the whole TRIBE. The single Dreamer is available now to stream online (premiered yesterday at The AU Review) and the EP "Tribe" will see it's launch on Friday the 22nd, which also corresponds with the start of their tour around the laid-back, collection of tracks, laid down between three producers and studios.
Since Bearfoot released their first single, 'Babylon' back in February 2015 and 2016 Queensland Music Award-winning single 'Impolite' in late 2015, the band has been working towards putting the Tribe EP together. A collection of tracks that have been festival-proven time and time again and a dedication to those that had supported, nurtured, mentored and inspired them – the Vibe Tribe – that is, those who stand for a creative culture, with their fists in the air, white knuckled, loud voices, and dancing feet.
Bearfoot are taking the EP out on the road to clubs and festivals throughout July to October, including stops at Black Bear Lodge, Sol Bar, Caloundra Music Festival and The Triffid.
For more information, go to bearfootmusic.com
Friday 22 July
 – Brisbane
Black Bear Lodge
with Quazi-Smith and The Brains Trust
Tickets at Oztix
Saturday 23 July – Maroochydore
Solbar
with The Brains Trust and Quazi-Smith
Friday 29 July

 – Gold Coast
Miami Marketta
Friday 5 August – Noosa
First Fridays Noosa Junction
Friday 14 August – Peregian Beach
Peregian Originals
Friday 19 August

 – Brisbane
The Motor Room, Boundary St Hotel
Sunday 21 August

 – Brunswick Heads
Hotel Brunswick 
Sunday
 Session
Friday 9 Sept

 – Maroochydore
Solbar
with special guests El Moth
—
30 September – Caloundra
CALOUNDRA MUSIC FESTIVAL 
2 October – Brisbane
The Triffid
Triffid Roots Festival