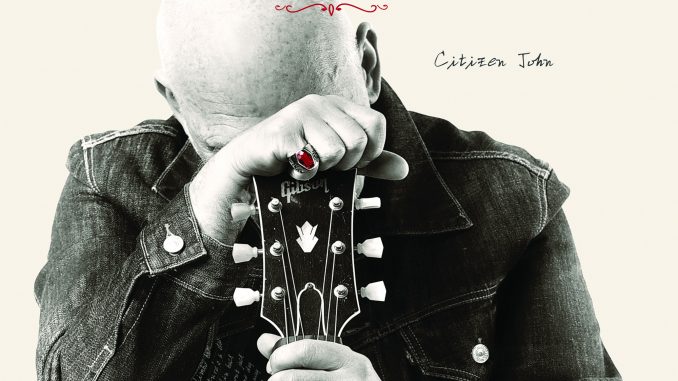 "I'm on my 49th album. 21st with the Black Sorrows," says Joe Camilleri. "So there's a lot of sins I got to repent."
The previous 48 recordings that arrived before new disc Citizen John range from the '70s soul-ska – R&B of Jo Jo Zep and the Falcons, hit singles such as 'Hold Onto Me' and 'Harley & Rose' as well as side projects such as Bakelite Radio and The Revelators.
A staggering 55 years into Camilleri's career, Citizen John features gim again working with long-time collaborator, lyricist Nick Smith and long-time touring companions Claude Carranza (guitar), Mark Gray (bass) and Angus Burchall (drums).
The Black Sorrows will be taking to the highways of Australia to showcase the new album, including a feature performance at Bluesfest in Byron Bay, before heading back to Europe for a string of dates in Denmark, Sweden and Norway.
For Joe Camilleri and The Black Sorrows, the new album is about perpetual change. "I'm not a heritage act. I've never been a heritage act. I've always been a constant player. The Sorrows continue to thrive and grow not because we're an '80s band, or a '90s band, or any other kind of band. We exist because of the now. Just treat me like a new act," he says. "It's just that this one's got a very old face."
Citizen John Album
The Black Sorrows
Out Friday 29 March 2019 through Bloodlines
Deluxe Edition with bonus live tracks available for a limited time only
Pre-order available
here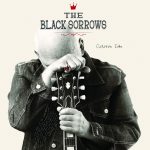 Citizen John 
tracklist:
1. Wednesday's Child
2. Brother Moses Sister Mae
3. Lazy Slide Guitar
4. Way Below The Heavens
5. Worlds Away
6. Wild Times
7. Messiah
8. Storm The Bastille
9. Play It Sentimental
10. Citizen John
11. Silvio
12. Lover I Surrender
13. Wednesday's Child (Live) – Bonus Track (Deluxe Edition only)
14. Do I Move You (Live) – Bonus Track (Deluxe Edition only)
15. Silvio (Live) – Bonus Track (Deluxe Edition only)
16. Lover I Surrender (Live) – Bonus Track (Deluxe Edition only)
17. Way Below The Heavens (Live) – Bonus Track (Deluxe Edition only)
18. Down Home Girl (Live) – Bonus Track (Deluxe Edition only)
19. Brother Moses Sister Mae (Live) – Bonus Track (Deluxe Edition only)
20. Citizen John (Live) – Bonus Track (Deluxe Edition only)
21. The Honeydripper (Live) – Bonus Track (Deluxe Edition only)
AUSTRALIAN TOUR DATES:
Friday 15 February
Bay Central Tavern | Hervey Bay, QLD
Tickets available here
Saturday 16 February
Anges Waters Blues & Roots Festival | Anges Waters, QLD
Tickets available here
Thursday 21 February
Garden Of Unearthly Delights | Adelaide, SA
Tickets available here
Friday 22 February
Old Mill Inn | Hahndorf, SA
Tickets available here
Saturday 23 February
Coopers Inn | Wallaroo, SA
Tickets available here
Sunday 24 February
Blues Brews And BBQ | Hobart, TAS
Tickets available here
Sunday 17 March
By The C at Leura Park Estate | Geelong, VIC
Tickets available here
Sunday 17 March
John Power Memorial Concert at Memo Music Hall | St Kilda, VIC
Tickets available here
Friday 22 March
The Star Hotel | Gundagai, NSW
Tickets available here
Saturday 23 March
Rewind In The Vines | Griffith, NSW
Tickets available here
Friday 29 March
The Palms At Crown | Melbourne, VIC
On sale soon
Sunday 31 March
Royal Hotel | Meredith, VIC
Ph: 03 5286 1100
Friday 5 April
Mandurah Performing Arts Centre | Mandurah, WA
Saturday 6 April
Bridgetown Hotel | Bridgetown, WA
Sunday 7 April
By The C | Cottesloe Beach, WA
Tickets available here
Thursday 11 April
Camelot Lounge | Marrickville, NSW
Tickets available here
Friday 12 April
Dee Why RSL | Dee Why, NSW
Saturday 13 April
Belmont 16s | Belmont, NSW
Tickets available here
Sunday 14 April
By The C | Wollongong, NSW
Tickets available here
Thursday 18 April
Byron Bay Bluesfest | Tyagarah, NSW
Tickets available here