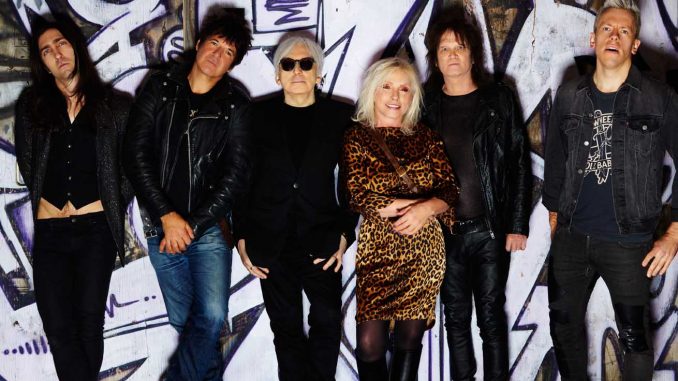 Blondie lights up 2017 with the release of their 11th studio album Pollinator through Liberator Music / BMG on May 5th – an incredible new record and a modern take on the classic, vintage sound of one of the world's most influential and legendary bands.
New York's famed recording studio, The Magic Shop, notably known for David Bowie's last two albums as well as one by Lou Reed, was a particularly fitting setting to inspire Blondie's musical creativity. The last album recorded at The Magic Shop prior to its closure, Pollinator is a riot of sound and musical colour; its 11 tracks represent the continuation of a 40+ year musical conversation that Blondie started.
From the new album Pollinator, the lead single 'Fun' is available to stream and download now.
https://www.youtube.com/watch?v=sJfyvGbjh3c
'Fun' co-writer and TV On The Radio's Dave Sitek, perhaps more a descendent of Blondie's New York post-punk legacy, returns them to a 21st Century Studio 54 with the new single. With Debbie Harry and the band sounding better than ever, Blondie's euphoric new track plays like the best party ever thrown, and captures that unique combination of their enviable cool and sheer melodic joy.
Blondie's classic writing duo of Chris Stein and Debbie Harry are at the heart of Pollinator's creation – with 'Doom Or Destiny' and 'Love Level', while keyboardist Matt Katz-Bohen's two tracks ('Already Naked' and 'Too Much') prove the band continues to evolve almost song by song. Blondie's founding drummer Clem Burke provides the unmistakably thrilling propulsion throughout.
Blondie are teaming up with Cyndi Lauper for a very special Australian tour this April. The two iconic artists will play arena shows in Melbourne and Sydney alongside A Day On The Green winery shows.
Pollinator tracklist:
Doom Or Destiny
Long Time
Already Naked
Fun
My Monster
Best Day Ever
Gravity
When I Gave Up On You
Love Level
1Too Much
1Fragments
Pollinator – Blondie
Out Friday 5 May 2017
Through Liberator Musc/BMG
Pre-order available here