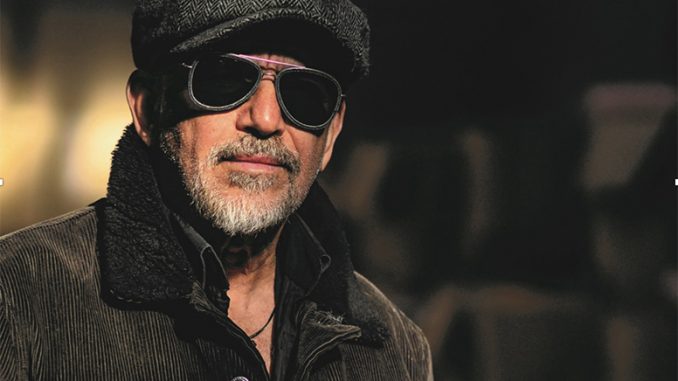 Australia's largest free music festival, Blues on Broadbeach, May 14-17, has revealed over 25 more acts that patrons can catch across 20 performance areas offering more than 200 hours of live entertainment.
"We are excited to invite such varied, dynamic and talented acts from Australia and overseas to Blues on Broadbeach this year to experience the festival's fun, energetic, and welcoming vibe," said Festival Director Mark Duckworth. "Our festival has become an important part of Broadbeach's cultural identity, with locals and visitors coming together each year to listen to an amazing mix of sound at this spectacular beachside location."
Returning to headline the 2nd line-up is THE BLACK SORROWS fronted by ARIA Hall of Famer Joe Camilleri. The Black Sorrows continue to be one of Australia's most prolific and enduringly popular bands and a festival favourite. Renowned for their high-energy live shows, musicianship and infectious rootsy rhythms, The Black Sorrows through various incarnations, have not stopped performing or recording since Joe formed the band in 1984.
"I'm truly excited The Black Sorrows will once again take to the stage at Blues on Broadbeach 2020," said Joe Camilleri. "I think this will be our fourth appearance…I always feel incredibly humbled to be part of the festival and the community spirit Blues on Broadbeach generates."
"Over the years I've had the pleasure of witnessing the growth of this festival…the production is incredible, the atmosphere is electric and the music top-notch. Real credit to the Blues on Broadbeach team… they deserve the accolades…It's well-organised and inclusive which appeals to me. I especially like that local musicians have the opportunity to play…side-show or main-show…there's a sense of belonging…and to top it off it's a free event!"
Joining The Black Sorrows is super cool US artist G. LOVE who is set to entertain with his eccentric personality and quirky hybrid of hip-hop blues. His latest album, The Juice, was co-produced and co-written by five-time GrammyAward-winner Keb Mo. G. LOVE is a genre-defying artist who offers a distinctly modern pop spin on traditional blues, mixing programmed beats and hip-hop grooves with blazing guitar and steel.
Ladies and gentlemen, Memphis soul is in the house! For the third year, Memphis Tourism is partnering with Blues on Broadbeach and is bringing a very classy act direct from Memphis with DON BRYANT AND THE BO-KEYS set to take the stage this year. Don Bryant and his eight piece band will keep the spirit of classic Memphis alive as they epitomise the best of blues and soul.
"As the home of blues, soul, and rock n' roll, the partnership between Memphis Tourism and Blues on Broadbeach is one with undeniable synergies," said Director Australia/New Zealand of Memphis Tourism, Chris Ingram. "The city of Memphis continues to foster and support blues artists around the world, and Blues on Broadbeach provides the perfect local stage for a host of international artists all just as committed to the genre."
"In partnership with United Airlines and Love Police Touring, Memphis Tourism will this year bring soul icon Don Bryant to Australia for the event along with the incredible Bo Keys, and the appearance of these living legends will no doubt thrill long-standing blues fans, as well as inspire the next generation."
Also joining the diverse line-up is Sydney-based BOOTLEG RASCAL whose eclectic combination of hip hop, reggae, indie-rock, dub and electronica is reminiscent of Gorillaz, Kid Cudi, and Massive Attack. Bootleg Rascal traverse the globe playing sold-out shows in France, UK, Netherlands, Germany, New Zealand, Australia, and the USA.
Returning to Blues on Broadbeach after blowing audiences away last year is TAMI NEILSON who has been described as a "fire-breathing belter" by Rolling Stone. New fans will be super impressed by Tami's voice which comes straight from the golden age of soul, country and rockabilly music, and has seen her win 'Best Female Artist' at the New Zealand Country Music Awards in 2010, 2011 and 2014.
BLUES ON BROADBEACH LINE-UP
THE BLACK SORROWS
G. LOVE (USA) – DON BRYANT AND THE BO-KEYS (USA)
BOOTLEG RASCAL – TAMI NEILSON (NZ)
KAREN LEE ANDREWS – HAT FITZ AND CARA (AUS/IRE)
RAY BEADLE & THE HI-TONES – THE SOUL MOVERS
LI'L CHUCK THE ONE MAN SKIFFLE MACHINE (NZ)
DEVILS KIOSK DUO – DEAN HAITANI – MOJO WEBB & WIL SARGISSON
TIM STOKES – EAMON DILWORTH'S CRAWFISH PO'BOYS – BB FACTORY
DEZZIE D AND THE STINGRAYZ – BENNY D WILLIAMS – MIKE BEALE
MIKE ELRINGTON – TROMBONE KELLIE GANG – B-DADDY AND THE DOUBLE D'S
SIMON KINNEY-LEWIS BAND WITH SPECIAL GUEST ANDY JUST
ADAM HOLE BAND – SLIPS AND THE FW'S – JULIAN JAMES
NIKOLAINE MARTIN – MATTHEW ARMITAGE – PATRIK WILLIAMS
To join….
TOMMY EMMANUEL
GABY MORENO GTM KARISE EDEN
KIM CHURCHILL BONDI CIGARS
THE TURNER BROWN BAND USA OSAKA MONAURAIL JAPAN
JEFF LANG – FIONA BOYES & THE FORTUNE TELLERS
THE MASON RACK BAND – ALLENSWORTH USA
SHAUN KIRK – DAN DINNEN & SHORTY
JULES BOULT & THE REDEEMERS
PETE CORNELIUS BAND – MINNIE MARKS THIS WAY NORTH – GRACE & HUGH – SWEET THUNDER JAZZ