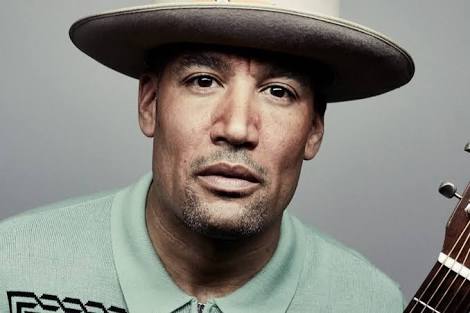 Leading the first announcement for Bluesfest 2019 is an *Exclusive* Bluesfest ONLY show by Hawaiian singer-songwriter Jack Johnson, making a long-awaited return to Bluesfest; having first played in 2001 – and most recently at the 25th birthday bash back in 2014.
There will also be *Exclusive* Bluesfest-only shows from Ben Harper & The Innocent Criminals and St. Paul & The Broken Bones.
Ray Lamontagne, Kurt Vile & The Violators, Greensky Bluegrass and the folk supergroup I'm With Her are Bluesfest newbies – while Bluesfest favourite Kasey Chambers will celebrate the 20th Anniversary of her ground-breaking album 'The Captain', with a very special first-time performance of her debut album, track by track, alongside a celebration of songs from the Kasey Chambers greatest hits songbook.
Chambers heads up the Australian contingent in this announcement that includes Colin Hay, Tommy Emmanuel, Russell Morris, Richard Clapton, Tex Perkins and The Black Sorrows.
Other returnees include Keb' Mo', Vintage Trouble, Snarky Puppy, Elephant Sessions, Irish Mythen and The California Honeydrops and Nakhon & Medicine For The People and Trevor Hall.
George Clinton will retire from live performance in May 2019 so this is the VERY LAST TIME the "awe-funk-some" groove of GEORGE CLINTON & PARLIAMENT FUNKADELIC will play Bluesfest.
And Bluesfest welcomes back ROCKWIZ LIVE after 5 years, with Brian Nankervis, Julia Zemiro and the Rockwiz Orkestra.
The 30th annual Bluesfest takes place at Tyagarah Tea Tree Farm, just outside Byron Bay over the Easter long weekend (Thursday 18th April to Monday 22nd of April 2019).
"Our 30th Anniversary Bluesfest will be a MAJOR event in a long line of great festivals. We will only turn 30 once," said director Peter Noble, "and we intend to make this edition truly memorable!"
We have two of our most highly requested, as well as favourite artists ever headlining, and BOTH coming for exclusive performances. Jack Johnson will return for his first performance since 2014, except for when he is in the area surfing and sitting in with friends, and Ben Harper & The Innocent Criminals, since 2015, when they reformed after a seven-year hiatus, and played their premier festival performance at Bluesfest.
Ben Harper's first performance at Bluesfest 1996 remains one of the most important in the history of our event, and actually gave us the inspiration to move out of being a purely Blues festival and evolving into being Australia's first Blues & Roots Music festival, even creating the genre. The artists inspired by Ben Harper in Australia include John Butler, Xavier Rudd and many, many more: his influence on music is profound."