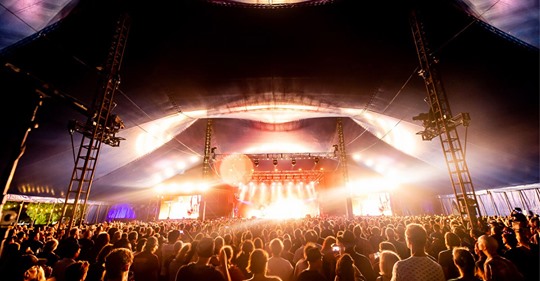 "We are heartbroken," says Festival Director.
Bluesfest has officially announced the cancellation of the 2020 event due to Federal and State Government directives concerning ongoing COVID-19 outbreak.
A statement released this morning from Peter Noble, Festival Director, read:
"To everyone involved with Bluesfest,
It is obvious we will not be on this Easter. We are heartbroken as we believe we were presenting one of the best ever bills of talent for you. I was in discussions right through last week with every headliner – they ALL said they're coming as long as nothing occurred to prevent them from doing so. That is the level of commitment that our artists have, and I am proud of that.
I must now thank every one of you for supporting us. The emails and posts are deeply appreciated at this time.
We are now working through how to move forward and to give you details. I thank you for allowing us enough time to get everything in place for the best possible outcome for everyone."
Peter Noble OAM

Previously Bluesfest had posted that State and Federal governments had given 'advice', that all non-essential sporting and entertainment events with audiences above 500 should cancel but that "we have stated in the strongest manner that 'advice' was NOT a direction, and we needed the certainty by directive, followed by legislation, as soon as possible, so our entire industry could move forward to act in a responsible manner toward ALL interested parties, the public, ticket buyers, the artists, Bluesfest employees, and all suppliers and contractors.
"The government has now made a definitive statement, and have banned events, and require 14 days of self-isolation for everyone entering Australia. This is a matter that will greatly affect both our future at Bluesfest, as well as the entire Entertainment Industry."