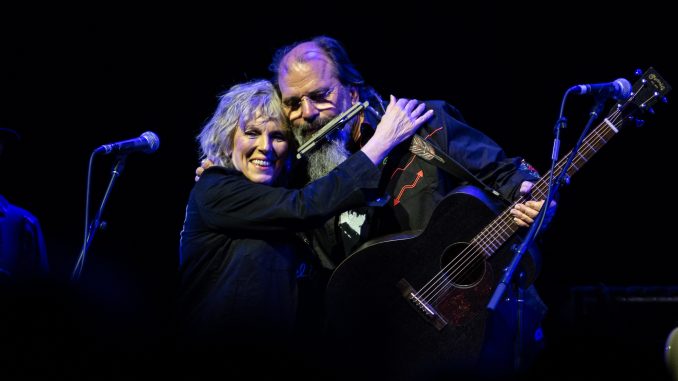 Bluesfest Melbourne – MCEC, Sunday April 9, 2023
By Brian Wise| Images: Michael Mackenzie
Check Out Full Image Galleries of Byron and Melbourne Bluesfest here
There would have definitely been a sigh of relief from BluesfestMelbourne organisers as the second and final day of the event unfolded. First, as the weather got colder and wetter they would have been celebrating the fact that the festival was indoors. Then there would have been a sigh of relief as the number of people attending was substantially more than the first day.
A better attendance was to be expected given the headliners in the main Plenary Theatre: Steve Earle, Lucinda Williams and Buddy Guy. There were other internationals, of course, in Keb Mo', Eric Gales, Greensky Bluegrass, Christone 'Kingfish' Ingram (supporting Buddy guy at The Palais tonight), Icelandic rock band Kaleo and Southern Avenue (who also played on day one). The brace of locals included the legendary Chain, along with CW Stoneking, Kee'ahn, Henry Wagons and Fools. (Paulo Nutini was the separately ticketed at the Plenary in the evening).
While the program was still showing Steve Earle & The Dukes it was in fact a solo gig in The Plenary for the now New York State based singer/songwriter/actor/author with a swag of more than 20 albums to his name including tributes to his son Justin and heroes Townes Van Zandt, Guy Clark and Jerry Jeff Walker.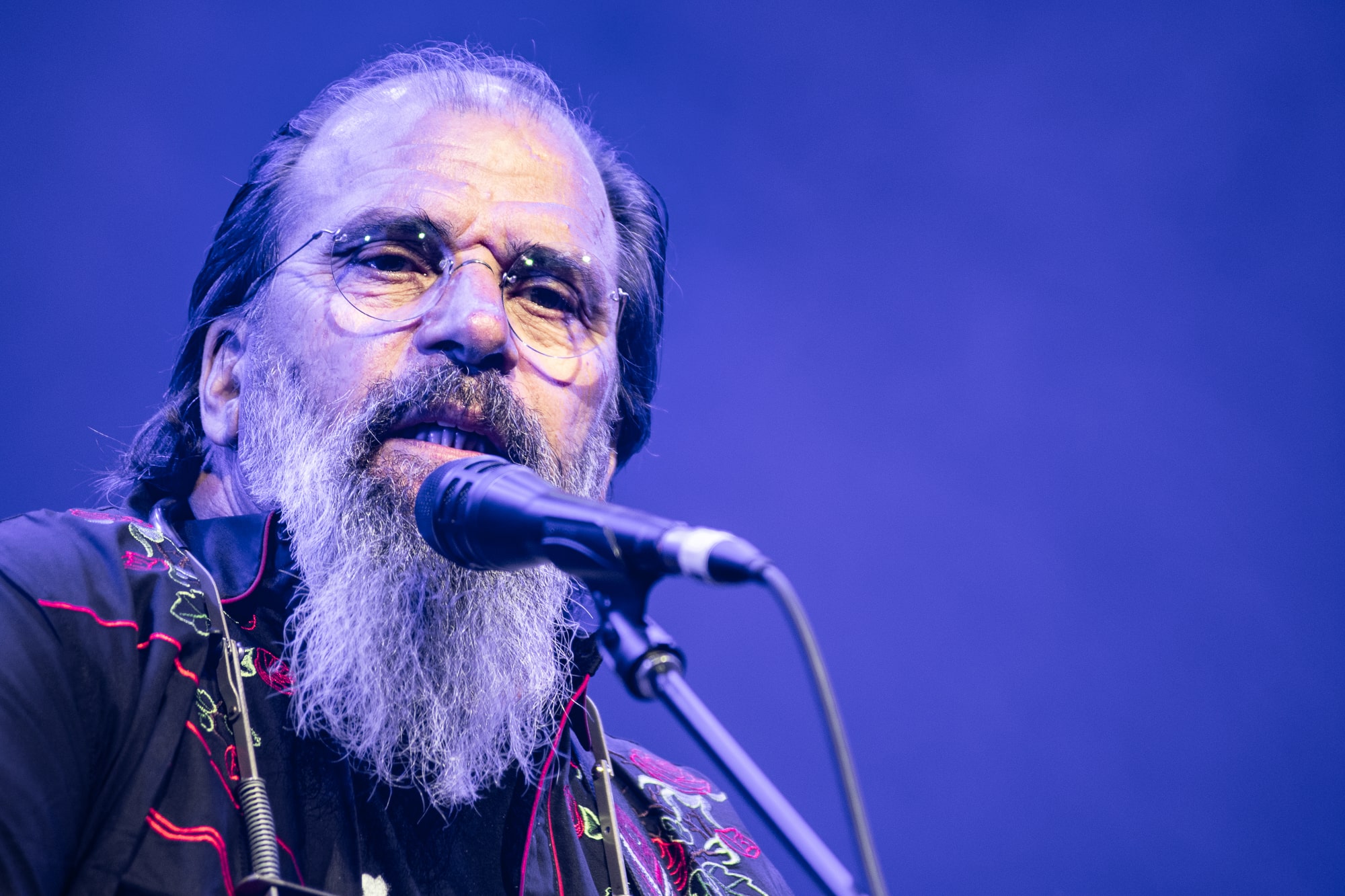 Armed with a just a guitar – and occasionally a mandolin and harmonica – it was a rather subdued Earle that took to the stage. Accustomed to his voluble performances it was a little strange to experience this toned-down version; but it was no less enjoyable. He started with 'Goodbye Guitar Town' and ended with 'Copperhead Road' – bookends that might be symbolic if you consider that he first visited here not long after the huge of the success of the latter song. He then traversed his entire career from the actual title of the 1986 Guitar Town album to 'Sparkle and Shine' from Washington Square in 2007 and back to 'Copperhead Road.' When his band the dukes are rejuvenated it will be nice to see Earle back here for a fully blown tour.
While the audience had been keen to see Steve Earle, most were even more eager to see Lucinda Williams and it was good to see that they had flocked to The Plenary. Having suffered a stroke a few years ago, the effects on Williams are obvious and she had to be guided on stage. Having seen her at Americana last year I was confident that her voice was undiminished and, as this set went on it got even stronger and more confident. Williams has even said that some people have told her that her voice is better than before! It was great to see her back on stage her with a great band backing her up.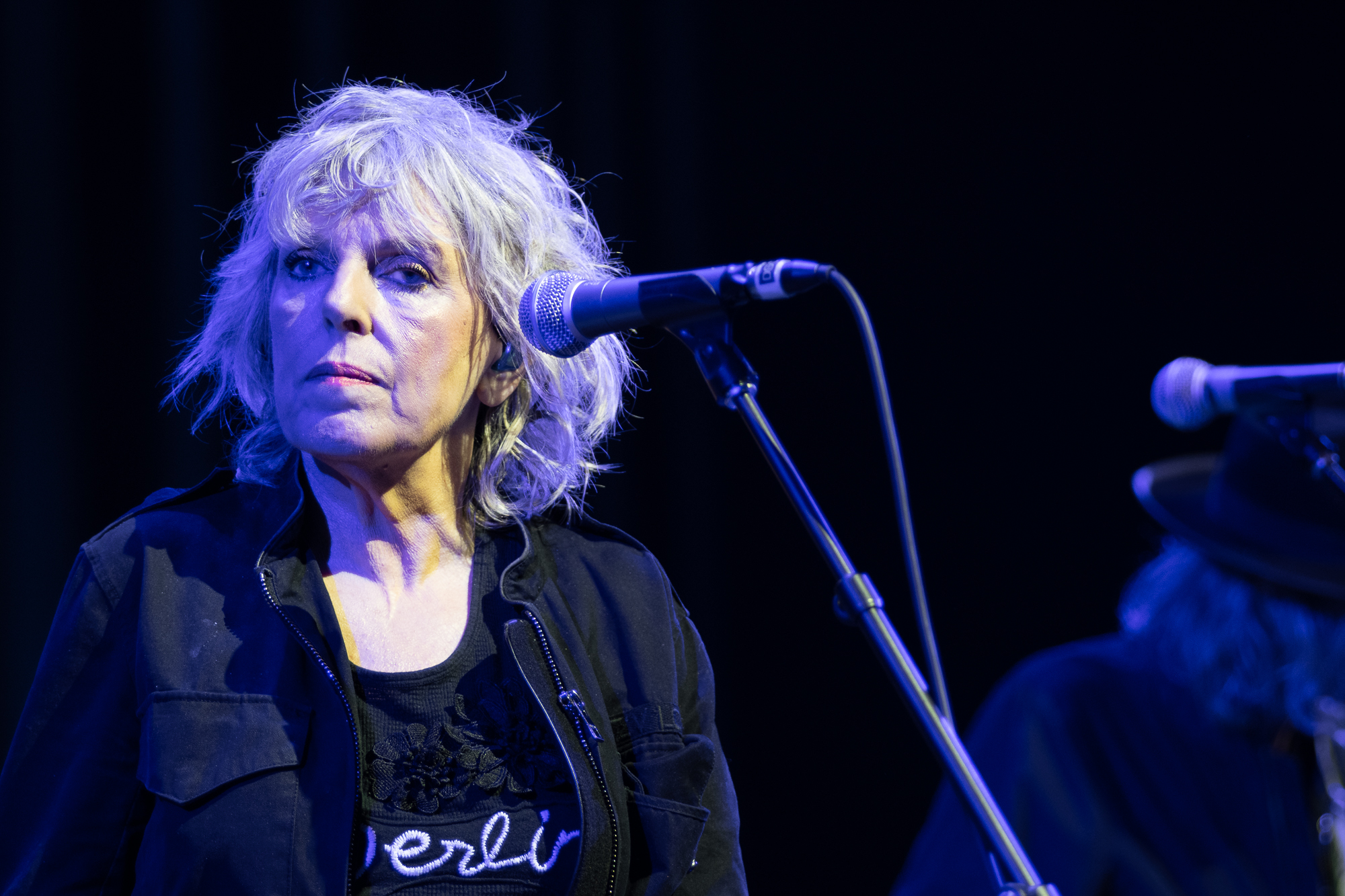 Williams opened with 'Can't Let Go' and while tentative perhaps at first the fact that she has the fabulous Buick 6 back her obviously added to her confidence. With Butch Norton anchoring the band and David Sutton on bass, there are not one but two truly great guitarists to flesh out the sound: Stuart Mathis and Doug Pettibone. With Williams' vocals gliding over the top the sound is glorious. No matter that she might waver occasionally, she has rock solid support there.
Steve Earle made a guest appearance on 'Drunken Angel', the ode to Blaze Foley, and added harmonica. Apart from some of the classics such as 'Lake Charles', 'Are You Down', 'You Can't Rule Me' (dedicated to Memphis Minnie) and 'Out of Touch', the undoubted highlights were the two new songs from the forthcoming album Stories From A Rock'n'roll Heart. We've already heard 'New York Comeback' the new single and Lucinda gave us two more great ones here. 'Stolen Moments' was dedicated to Tom Petty (who recorded 'Change The Locks') and 'Let's Get The Band Back Together' is set to become a new anthem. (I have already locked in my Album of The Year right now on the strength of three songs!).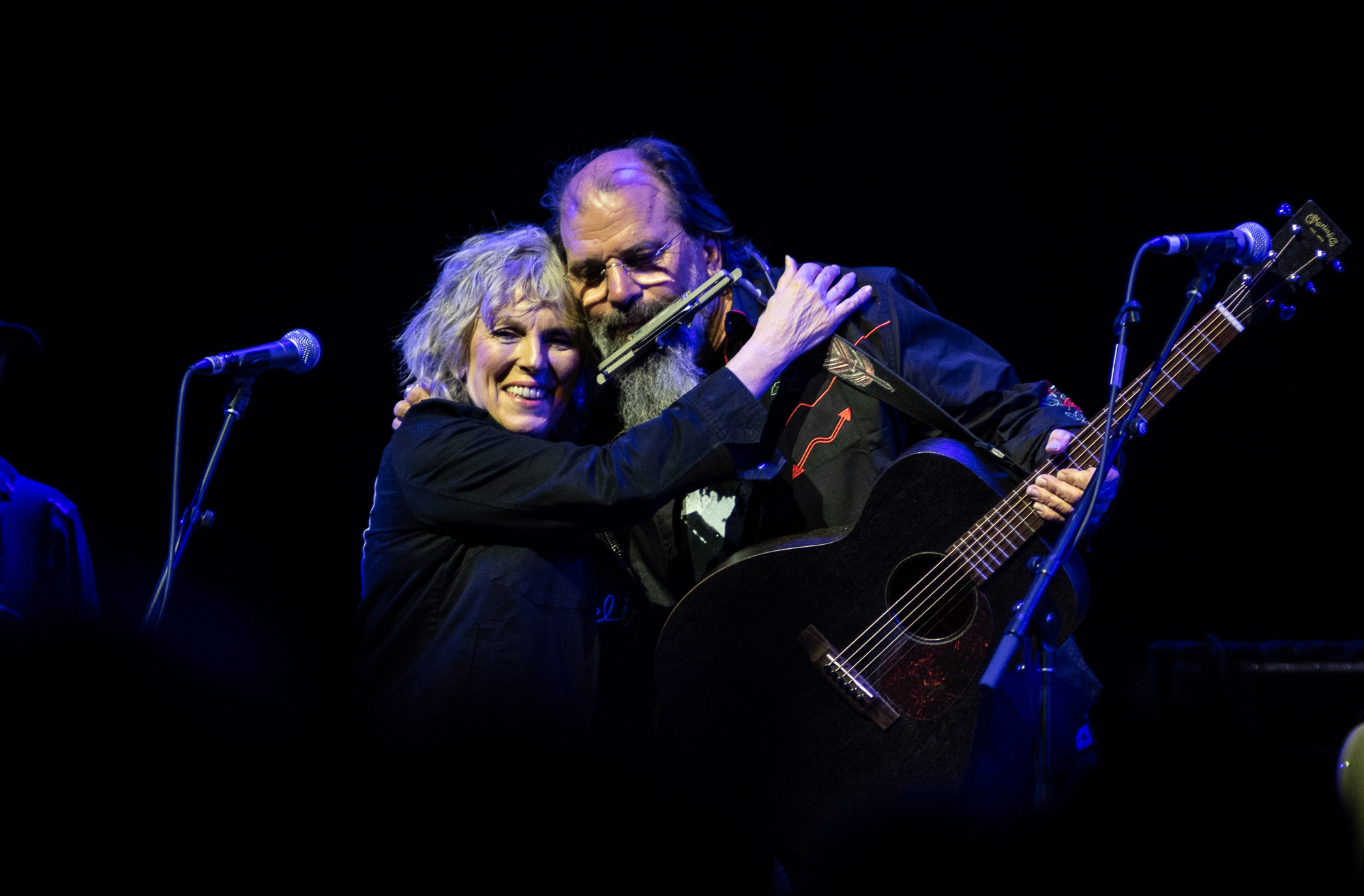 Speaking of anthems, Lucinda closed the set with a ripping version of Neil Young's 'Rockin' In The Free World' which suits her and the band perfectly. It had everyone on their feet and wanting more. For me, the absolute highlight of the festival and the best gig so far this year – by a country mile!
A Buddy Guy concert can sometimes by a bit frustrating for his die-hard fans. While they want him to play all of his songs, he wants to give the audience an education in the blues. Guy confessed at the start of the set that he was sad that radio didn't play the blues anymore and it seems like he is on a mission to try to rectify that omission. I am happy that he is still up on stage at the age of 86 (repeat, 86) and as far as I am concerned he has earned the right to play what he likes. John Lee Hooker, whose 'Boom Boom' figures here, left us at 83 and many other blues legends departed a lot earlier than that.
To be able to still see one of the most influential blues guitarists of all time is something to be savoured and those who saw Guy can attest that he doesn't not seem to have lost a skerrick of his ability (which can be really irritating when you are well over a decade younger, and he is moving better than you and many others in the audience!). Guy's playing is still incendiary at times, and it is easy to see how he has influenced so many other great guitarists, including Hendrix.
Starting out with 'Damn Right, I've Got the Blues' Mr Guy did a great version of 'Skin Deep' and then took us on a blues journey featuring some of the legends. Willie Dixon's classic 'I'm Your Hoochie Coochie Man' is followed by Muddy Waters' 'She's Nineteen Years Old', which might seem a bit creepy coming from and 86-year-old male but as Guy pointed out when he performed it at JazzFest in 2019, 'Don't blame me, I didn't write the song!). Still, he might consider dropping from his set; although, on that basis the Rolling Stones could cull half their set list! We then heard Dixon's 'I Just Want to Make Love to You' and covers of songs from Bobby Rush (still around), Little Milton, Cream, Al Green and Jimi Hendrix, Jimmy Reed and more. It's interesting and commendable that while he will play songs from Clapton and Hendrix he still does it more to promote the music rather than himself.  At one point, Guy placed his guitar down on an amp, flogged it with a cloth to create some bizarre sounds, then picked it up again to prove he could even play it with his teeth (a la Jimi Hendrix).
Buddy Guy was an apostle for the blues and, hopefully, he will convert a few non-believers. Certainly, many of the younger members of the audience were blown away by the show given the comments afterwards.
Postscript:
Neil Croker, Director of BluesfestMelbourne, must have been pleased with the results of the first festival.  While Sir Humphrey in Yes Minister would probably have said, 'Brave move' on the strength of the first line-up it is to be hoped that this can become an annual event.
It ticked a lot of boxes. Having it indoors was a winner (not a genius move there). One laudable feature of this new festival was the high proportion of local acts, while something that could be reviewed is separately ticketed events in The Plenary because you could run a whole day of headline acts there. A certain segment of the audience (guess which) praised the fact that they could use modern, clean toilets rather than having to trudge off to portaloos! Big tick.
For a city that likes to proclaim itself the 'music capital' of the world, it is perhaps puzzling why it has taken so long to resurrect a major 'adult-oriented' festival. But the cities that hold successful and lasting music festivals usually have a buy-in from the government and make the event an integral part of the cultural calendar. I might be wrong, but I don't think there were any government ministers present, which is a pity.
Consider the fact that the Victorian State Government spends upwards of $50million dollars a year on a car race and think what sort of amazing music festival a fraction of that budget could fund. I've met plenty of people who have gone to music festivals in Austin, New Orleans, Nashville, Rotterdam and even Fez in Morocco but no-one who has ever visited a city for a car race. Maybe I'm hanging around with the wrong crowd?
If you went along to BluesfestMelbourne and enjoyed it and want it to return then then you should give them some feedback or even contact your local MP.
Check Out Full Image Galleries of Byron and Melbourne Bluesfest here