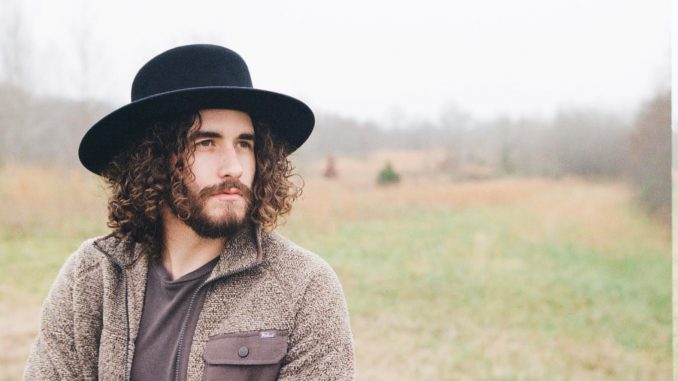 Singer songwriters by the very nature of their craft and lifestyle, tend to be an open book – at least those like Bradley Warren Jr. The words that make up their songs are cut very close to the bone, and autobiographical in many cases, so that we get a look inside their hearts and minds.
Bradley Warren Jr hails from a small farming community just outside Fayetteville, North Carolina but now, as do so many others of his kind, resides in Nashville, Tennessee. Growing up on a small town, with a mother's love of traditional music, it was obvious early on in his life that music would be at the forefront.
Actor, model AND singer songwriter, Brad's music is firmly on the quirkier, edgier side of Americana and Country but it's his lyrics that make the songs shine. Toss in a clear love of cinema and the songs show an aural style that mixes this love of traditional American music sifted through an imaginary movie screen. You can almost see the visions on screen in your head.
Life of course never goes as planned and there have been a couple of false starts in the career of Bradley Warren Jr. He began his career as Brad Jones (that's his real name) but due to the ever present confusion with one of Nashville's top music figures, it was back to the drawing board. Original songs under the Brad Jones moniker were put aside and by bringing his middle name to the fore – Bradley Warren Jr was born.
The life of a singer songwriter is never easy and Brad remembers writing most of his first CD on the linoleum floor of the kitchen in a house he lived in with a few friends. They didn't even have a kitchen table!
Two CDs later and a career that seems on the verge of bigger things, Brad continues to hone his craft in and around the Nashville area. The latest release, Pretty Little Lady, was conceived and recorded in Chattanooga, Tennessee, where the bluegrass and traditional forces prevalent in that city, assisted in the creative process.
The songs – well, as mentioned in the introductory passage, are very personal and reflect primarily the end of a relationship. Brad's voice is light and expressive. He sings what he feels and you can sense it in those lyrics and melodies.
There is a life being lived within these songs – just take a listen to Mini Skirt, Way to Mexico, Window Sill and I Don't Love You Like I Used To and you'll get the picture. You'll feel the hurt and yet at the same time, be drawn into the melodic feel of the music.
Delve a little more into the back story and check out Brad's self titled first CD and particularly the songs – Denver, Scarlet and To Call It Love. You'll enjoy what you hear.
Bradley Warren Jr is a singer songwriter not afraid to shed his skin and unveil life's stories in a beautiful and stirring manner. He continues to evolve – he continues to play the Nashville area and build a reputation. It doesn't hurt to be considered to have one of the best heads of hair in Nashville. Refer to image!
Brad's CDs are available via iTunes. Give him a listen, you'll be glad you did.
BY GREG CLAYTON