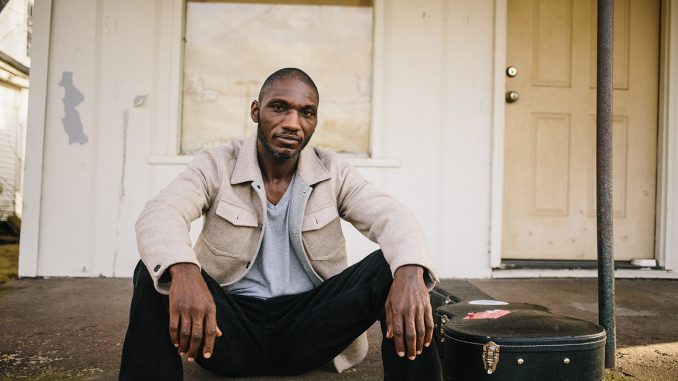 Due to demand Love Police are delighted to announce that Cedric Burnside will return to Australia in March 2020 for a 13 date national tour and will play shows in NSW, Victoria, ACT, South Australia, Northern Territory, Queensland andWestern Australia. The tour will start on March 4 and roll through to March 22.
Cedric Burnside general on sale Tuesday, November 19. For all ticket and full pre-sale details please visit http://lovepolice.com.au/cedric-burnside-2020/
The grammy-nominated 39-year-old still lives on several acres not far from the Holly Springs, Mississippi, home where he was raised by "Big Daddy," his grandfather, the late singer/songwriter/guitarist R.L. Burnside whom Cedric famously played with, just as his own father, drummer Calvin Jackson, did. Cedric was literally born to the blues, more specifically, the "rhythmically unorthodox" Hill country variant which emerged from Mississippi, where he grew up surrounded (and influenced) by Junior Kimbrough, Jessie May Hemphill and Otha Turner, as well as delta musicians T-Model Ford and Paul "Wine" Jones.

Cedric's latest album Benton County Relic offers a showcase for his electric and acoustic guitar, recording 26 tracks in just two days with drummer/slide guitarist Brian Jay in the latter's Brooklyn home studio in a rush of creativity. It's his first release for Single Lock Records, the Florence, Alabama label headquartered across the Tennessee River from the legendary Muscle Shoals Sound Studio and responsible for critically acclaimed records by John Paul White, Nicole Atkins, Dylan LeBlanc and St. Paul & the Broken Bones.

To coincide with the tour Cooking Vinyl Australia will be releasing an exclusive Australian tour colour vinyl of Benton County Relic on January 31.
Cedric Burnside
Australian Tour March 2020
Tickets at:
http://lovepolice.com.au/cedric-burnside-2020/
MARCH 2020

March 4 – The Bridge Hotel, Sydney, NSW
Tickets:
https://www.trybooking.com/BGTYM
March 5 – Lizotte's, Newcastle, NSW
Tickets:
https://lizottes.com.au/live/shows/booking/2796
March 7 – Bowral Bowling Club, Bowral, NSW
Tickets:
https://moshtix.com.au/v2/event/cedric-burnside-usa-plus-guests/117451
March 11 – The Outpost, Brisbane, QLD
Tickets:
https://moshtix.com.au/v2/event/cedric-burnside-usa-with-guests/117439?skin=theoutpost
March
12 – Club Mullum (Mullumbimby Ex-Services Club), Mullumbimby, NSW
Tickets:
https://www.redsquaremusic.com.au/
March
13 – Railway Club Hotel, Darwin, NT
Tickets:
https://www.stickytickets.com.au/hm0py
March
14 –Mojos, Fremantle, WA
Tickets:
https://coolperthnights.oztix.com.au/outlet/event/1f701e94-8dc3-4c6a-bb34-a6913e7fe9a4
March
15 – Rosemount Hotel, Perth, WA
Tickets:
https://tickets.oztix.com.au/outlet/event/44f14d64-65ed-421c-92f5-016614c8a15c?accessCode=cedric
March
18 – Caravan Music Club, Melbourne, VIC
Tickets:
https://tix.fomoevents.com/e/Jfv0SYslsd8Lk-KcHqG
March
19 – Northcote Social Club, Melbourne, VIC
Tickets:
https://northcotesocialclub.com/gig/80609109015/
March
20 – Theatre Royal, Castlemaine, VIC
Tickets:
https://theatreroyalcastlemaine.oztix.com.au/outlet/event/a5ac3b1e-0b5f-4990-8353-6ac3229ea396
March
21 – Meeniyan Town Hall, VIC
Tickets:
http://lyrebirdartscouncil.com.au/
March
22 – The Gov, Adelaide, SA
Tickets:
http://tickets.oztix.com.au/?Event=109879