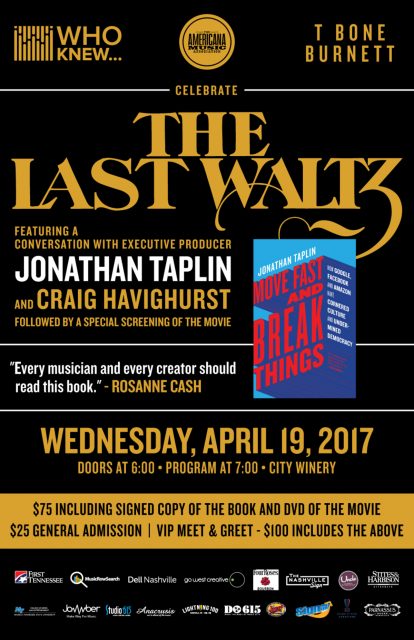 Jonathan Taplin started his career as tour manager for Bob Dylan and The Band, and produced several movies with Martin Scorsese, including The Last Waltz. Between 1974 and 1996, he produced 26 hours of television documentaries and 12 feature films including The Last Waltz.
In addition, he is an author and Director Emeritus of the USC Annenberg Innovation Lab. Taplin was a Professor at the USC Annenberg School for Communications and Journalism from 2003-2016 and is also a member of the Academy Of Motion Picture Arts and Sciences. He currently sits on the boards of The Authors Guild, Americana Music Association℠ and Los Angeles Mayor Eric Garcetti's Council on Technology and Innovation.
Who Knew, the bimonthly speaker series and networking forum, highlights newsmakers in the Nashville music and entertainment industry.