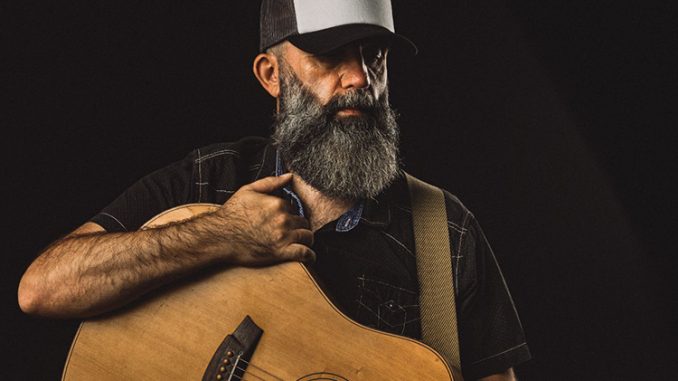 Scottish-Aussie artist Colin Lillie releases the final singleof his upcoming album Shades of Love with his latest single 'Castaway'.  This track is a reflection of the hardships Colin endured with current lockdown situations both lyrically and melodically. Born from the midst of a 3 day lockdown, Colin reflects on the hardships faced with more gigs are being postponed and the heavy feels of isolation for both his art and himself taking hold.
The song was recorded by Jamie Trevaskis (The Wilson Pickers) from Wild Mountain Sound Studio Brisbane as part of his second studio album. Colin says, "Jamie completely understood what I was trying to convey in this song and his production gave it the light and shade to compliment it." "Castaway" sees the classic Colin Lillie husky vocals accompanied with poetic fables, however musically Colin continues to deliver new and inventive sounds especially with the feature of the horn section.

Colin says, "Castaway is a song that reflects on how I have felt at times living, working and observing life in the Red Center of Australia." Describing his experience of an artist from the Northern Territory he states, "Coming from one of Australia's most remote creative community's it's always been more challenging to share my art with a wider audience and with living in the Red Center you get a sense of being on a desert Island cast away from everyone else." However Colin still looks to grow from all of these experiences saying, "if there is one thing I have learnt from living in this arid land is that with the vast space that surrounds me I have had to look within to grow which has brought self doubt but much more self belief."
Colin released his debut album Glass Homes in 2016 and managed to take out the AU Review people's choice Australian Artist Of The Year award. In early 2020 he released the Mark Lizotte (DIESEL) produced EP Petrichor and has recently put the finishing touches on album two, Shades Of Love which due for release in mid 2021.

"CASTAWAY" IS OUT 23RD JULY