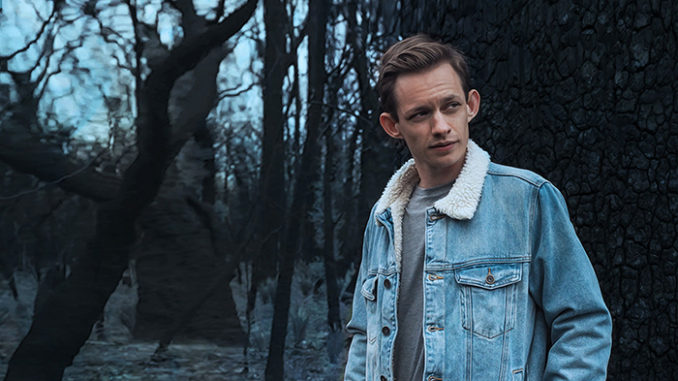 Now based in the coastal steel city of Wollongong, Corey Legge is set to release his highly anticipated second album Some Days in early September 2020. Corey is also set to tour Europe for the first time in 2021, with solo performances across the Netherlands and Germany.
Australian audiences can also expect to see Corey kick it up a gear in late 2020, with a number of solo and 4-piece band performances planned across the country.
Corey's latest single 'Last Night I Dreamt of You' received high rotation on ABC Country in May 2020. Corey's second single/video 'Fireball' is released today (July 14).
Corey Legge plays heartfelt alt-country, folk and rock, drawing influence from his wholesome upbringing amongst the fertile pastures surrounding Bega.
Corey's music is reminiscent of James Taylor, Chris Stapleton, and Passenger, with mesmerising guitar work and smooth vocal ear-worms that will get stuck in your head for days.
The recipient of a prestigious 'Young Regional Artist Scholarship' from the NSW government in 2018, Corey subsequently flew to New Zealand to record his debut solo album 'Driving out of Eden' with award-winning producer Ben Edwards (Julia Jacklin, Marlon Williams).
'Driving out of Eden' was released in February 2019, sparking considerable interest from a number of high profile radio stations and artists worldwide. Corey's debut single, also titled 'Driving out of Eden', was played numerous times on both Triple J and Double J national radio in Australia, and was named 'Song of the Week' in early March 2019 on 'Blues and Roots Radio' worldwide, achieving airplay in the UK, Ireland, Central Europe, Canada, USA, and Australia. The single was rated 4/5 stars by Triple J 'Roots n All' presenter Nkechi Anele on the day it was released, which is an impressive feat for a debut single.
Perhaps most notably, a video of Corey Legge performing was shared by legendary US singer-songwriter James Taylor to his millions of social media followers, along with the link to Corey's debut music video 'Driving out of Eden'. 'Driving out of Eden' was listed as one of the best records of 2019 by Henry Wagons (Double J).