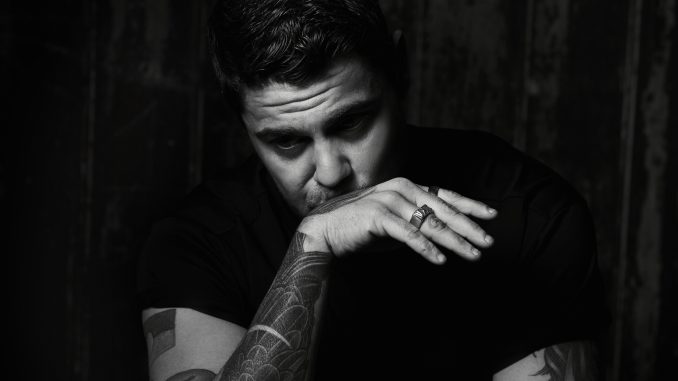 Almost a year to the day since his last run of live shows, Liberation Music is pleased to confirm Dan Sultan will be hitting the road this November for a national tour taking in headline shows in Brisbane, Adelaide, Melbourne and Sydney, and as part of Fremantle Festival.
The announcement comes with a first taste of new music from the indigenous Australian singer/songwriter's highly anticipated fourth LP which is due for release in 2017. Titled 'Magnetic'  the teaser alludes to a seemingly new direction for Sultan. 'Magnetic' is a fierce attack of soul-pop, as interested in delivering unfiltered emotion as it is a charging chorus.
Dan Sultan will be supported by two very special guests on the 'Magnetic' Tour (except for Fremantle Festival) – Caiti Baker and Morgan Bain. Singer Caiti Baker whose new single 'Heavy On My Heart' shines light on her influences across blues, soul, gospel, jazz, big band and rock & roll. Opening will be alternative RnB and soul singer and multi-instrumentalist, Morgan Bain. His most recent release 'Summed It Up' showcases Bain's incredibly soulful voice.
DAN SULTAN MAGNETIC TOUR | NOVEMBER 2016
With special guests Caiti Baker & Morgan Bain* (*not performing at Fremantle Festival)
Presented by The Music
More information via dansultan.com
Sun 6 Nov        Fremantle Festival*                             (18+)
Fremantle Town Hall | Fremantle, WA   
Wed 9 Nov         The Triffid | Brisbane, QLD            (18+)
Thu 10 Nov         Fat Controller | Adelaide, SA        (18+)
Sun 13 Nov        170 Russell | Melbourne, VIC         (18+)
Sun 19 Nov         Manning Bar | Sydney, NSW         (18+)
dansultan.com | facebook.com/dansultanmusic | twitter@dansultan