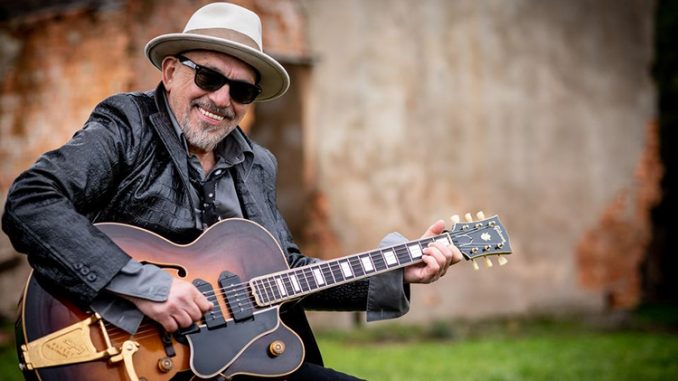 Basking in the glorious afterglow of the rescheduled 2021 festival held earlier this year, Australia's very own Cosmic Country Weekender, Dashville Skyline, is  now rolling full steam into the 2022 chapter, held over the October Long weekend, on the hallowed 'island in the stream', Dashville, in Wonnarua Country, Hunter Valley, NSW.
The festival which bolsters a broadening alternative country music scene in Australia, runs over three days and nights, Friday 30th September, Saturday 1st and Sunday 2nd October 2022.
'We don't normally go back to back with acts, but when there's living legends wanting to come back, you just gotta do it'. Magpie
Dashville has announced the return of the band that blew everyone away at the February edition earlier this year. So much so that they had to get them back.  The Black Sorrows will return to the Dashville stage and if you missed it, here is your chance!
The family friendly camping festival is a favourite for those who like a bit of cool oozed over their country, chock a block full of amazing live shows from hand-picked artists from around Australia and the world, with a myriad of artistic collaborations, family activities and laid back old-school country-inspired fun.
Dashville is pleased to reveal the first taste of the great 'Cosmic Country Weekender' line up.  
Please welcome
DASHVILLE 2022 FIRST ROUND LINE-UP:
THE BLACK SORROWS + FRANK YAMMA + WILLIAM CRIGHTON + FRAZEY FORD (CANADA) + ALBI & THE WOLVES (NZ) + THE PLEASURES + ANDY GOLLEDGE BAND + BEST WESTERN + GRACE CUMMINGS + CAITLIN HARNETT & THE PONY BOYS + SUE RAY + SWEET TALK + WATTY THOMPSON + HARMONY BYRNE + ANNA WEATHERUP + MAGPIE DIARIES + STEEL WHEELS + MORE TO COME!
Some artists in focus,
The Black Sorrows – Australian legends led by the enigmatic stallion, Joe Camilleri, who formed the band in 1983, after his previous band Jo Jo Zep & The Falcons. The Black Sorrows graced the Dashville stage in February 2022 with a forever memorable performance. Joe and his team of world class musical veterans wanted to come back again after loving the festival so much in February, so we thought why not?
William Crighton – world class Hunter Valley songwriter and very much part of the Dashville family. His music is visceral and poetic with shades of psychedelia.
Albi & The Wolves – Hailing from NZ, this trio of star performers were favourites a few years back.
Frazey Ford –Vancouver-based singer/songwriter Frazey Ford inhabits an entire world of shapeshifting rhythm, elevating every beat and groove with the subtle magnetism of her mesmerizing voice. With its graceful collision of soul and psychedelia and sometimes '70s funk.
The Pleasures – Catherine Britt and Lachlan Bryan are The Pleasures, an exciting new project for the ARIA winning country music heavyweights, writing and performing music together.
Frank Yamma – one of Australia's most significant Indigenous songwriters with an ability to cross cultural and musical boundaries. An initiated Pitjantjatjara man, Frank sings in his native language and English. His mighty songs, magical guitar playing and deeply evocative voice tell stories of country, protection, heartache, travel and love.
Caitlin Harnett & The Pony Boys – 70's Americana in all its glory, but with a modern twist. They have been carving out their own rabid fanbase and a reputation of raucous live shows, seeing them as the winners of Best Live Act in NSW 2020 in the National Live Music Awards.
Magpie Diaries – A sound born from the '70s. Bathed in inspiration by The Band, Neil Young, Grateful Dead and Van Morrison. It's dreamy Americana country mixed with a rockier alternative and a simplistic, candid story telling approach which reflect lead singer and songwriter Matt 'Magpie' Johnston's enduring spirit.
Watty Thompson – A little bit folk, a little bit country, 100% heart. Watty Thompson has emerged as a powerful, moving and unique folk performer in Australia's storytelling tradition. With a still-young history of performances having captivated audiences around Victoria, Watty Thompson is set to make his long-awaited return to the stage following the release of his debut single, 'The Beauty That Surrounds Ya'.
Please note a second line up release and program is anticipated towards the end of June.
______________________________________________________________________________
A celebration of alternative country music and the surrounding roots culture in its varied forms, the festival gives music lovers the option to purchase single day tickets, or full event three-day passes.
The ultra-chilled countrified camping festival will host over 40 live performances, mouth-watering American-inspired food and bevvies, boutique vintage market stalls, an animal petting zoo, a guitar-and-car show and shine and much, much more. The upcoming Dashville Skyline will launch the inaugural 'History of Music in Words' exhibition inviting industry greats to a panel and an interactive exhibition celebrating the story telling between generations, from past until present.
Held at the same location as The Gum Ball, Dashville Skyline is a popular alternative to its predecessor, providing an amazing experience for alt-country music lovers and those who like to partake in an ultimate weekend escape, full of laid-back music and family fun.
To view the online media release, along with access to high-res images, and videos please go here.
ABOUT DASHVILLE SKYLINE
The festival's name derives from that of Bob Dylan's 1968 release Nashville Skyline, which lends an impression of the vibe of this festival. It's a celebration of alternative country, its birth in America during the '60s-'70s, the culture that surrounds the music and the evolution that continues to inspire modern-day songwriters.
One of the main spectacles of the festival is the immensely popular Sunset Super Round. On Saturday at nightfall, artists on the bill merge around the main stage in spontaneous collaboration, to pay homage to their favourite songs of the "golden era".
Tickets for Dashville Skyline 2022 are on sale now at the Dashville Store.
The festival runs Friday September 30,  Saturday October 1 & Sunday October 2 2022.