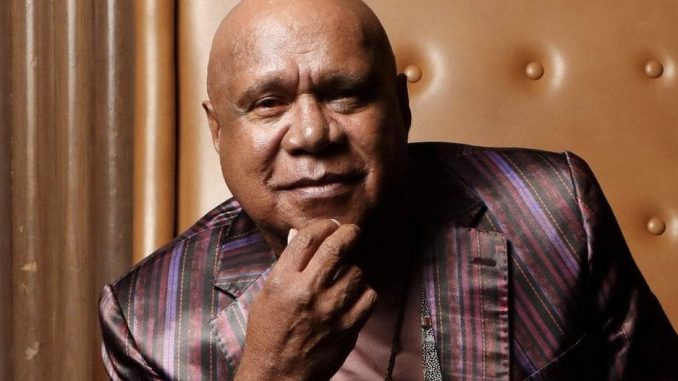 The Dashville team have revealed the first taste of 2019's Dashville Skyline bill with music legend ARCHIE ROACH as one of the first headline acts.  Canadian-born, New Zealand based honky tonk queen TAMI NEILSON (NZ) is also heading to Dashville this year, bringing her big voice and acclaimed songwriting to the Dashville arena. With an esteemed musical pedigree, Neilson has warmed crowds for the likes of Johnny Cash and Emmylou Harris, and has been the recipient of the APRA Silver Scroll, New Zealand's highest musical award and been described as "Patsy Cline meets Wanda Jackson."
Perth's THE KILL DEVIL HILLS will make their long-awaited return to the Hunter for Skyline in 2019 and the festival also welcomes rapidly rising soul singer EMILY WURRAWARA, revered group KEVIN BENNETT & THE FLOOD, alt-country songstress FANNY LUMSDEN, atmospheric folk trio ALBI & THE WOLVES (NZ), the return of master wordsmith SKYSCRAPER STAN & THE COMMISSION FLATS, American country rocker HANNAH ALDRIDGE (US), Central Coast family all-girl trio and future superstars LITTLE QUIRKS, country rock veterans THE RE-MAINS, old-time sing song man with his new bad-ass band ARCHER & KANGAROOS WITH MACHINE GUNS, beguiling Hunter artist AHLIA WILLIAMS, Austin, Texas two-step stalwart LEO RONDEAU (US), , Brisbane alt-country rockers SUICIDE SWANS and Wollombi's own country superstar ANDY ABRA & THE BIG RIVER BAND.
The fifth instalment of Dashville Skyline returns to Dashville from Friday, October 4 to Sunday, October 6 2019 (NSW's Labour Day Long weekend).
A celebration of alternative country music and the surrounding roots culture in its varied forms, the festival gives music lovers the option to purchase single day tickets, or full event three-day passes.
The ultra-chilled countrified camping festival will host over 40 live performances, mouth-watering American-inspired food and bevvies, boutique market stalls, an animal petting zoo and much, much more.
Held at the same location as The Gum Ball, Dashville Skyline is a popular alternative to its predecessor, providing an amazing experience for alt-country music lovers and those who like to partake in an ultimate weekend escape, full of laid-back music and family fun.
ABOUT DASHVILLE SKYLINE
The festival's name derives from that of Bob Dylan's 1968 release Nashville Skyline, which lends an impression of the vibe of this festival. It's a celebration of alternative country, its birth in America during the '60s-'70s, the culture that surrounds the music and the evolution that continues to inspire modern-day songwriters.
One of the main spectacles of the festival is the immensely popular Sunset Super Round. On Saturday at nightfall, artists on the bill merge around the main stage in spontaneous collaboration, to pay homage to their favourite songs of the "golden era".
Tickets for Dashville Skyline 2019 are on sale now at the Dashville Store.
The festival runs Friday, October 4, Saturday, October 5 and Sunday, October 6, 2019.