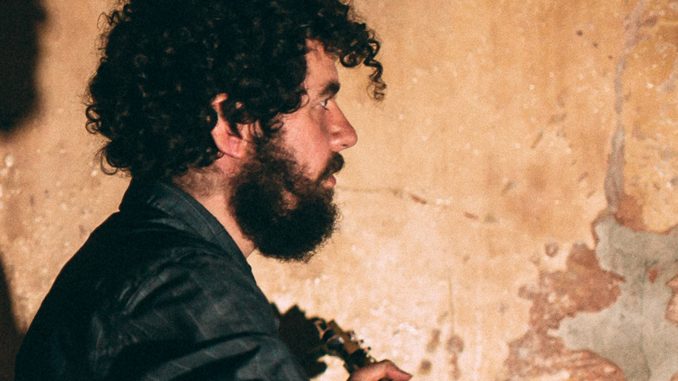 Dashville Skyline, the "Cosmic Country" and American inspired October long weekend festival, has announced the second and final installment of the festival lineup.
The announcement read:
"The Dashville team is incredibly pleased to welcome another 14 artists along for this cosmic country ride. Topping this latest announcement is rising superstar and Tennessee local, Valerie June, ARIA award-winning band Oh Mercy and one of Ireland's greatest singer-songwriters, Declan O'Rourke.

Other acts joining the idyllic weekend camping event include emerging rock 'n' blues superstars The Teskey Brothers, Brisbane folk rocker Paddy McHugh, Sydney-based Americana specialists Fallon Cush, Melbourne's finest songwriters Lucie Thorne and Matt Walker, Nevada native Jen Mize, Melbourne country act Georgia State Line and handpicked locals Magpie Diaries, Ben Leece, Lyle Dennis Express, Nicholas Conners, Demi Mitchell and the formidable family force of the Dashville Progress Society."
The camping festival goes for three days and boasts every kind of festival fun – from market stalls, to eateries, to live performances, and even to an animal petting zoo.
Tickets are on sale now.
For more information, go to: www.dashville.com.au
Dashville Skyline Lineup
Oh Mercy + Valerie June (US) + Cash Savage and the Last Drinks + William Crighton + Immigrant Union + The Teskey Brothers + Declan O'Rourke (Ire) + Mark Olson (US) and Ingunn Ringvold (No) + Tim Easton (US) + The Roamin' Jasmine (US) + Claire Anne Taylor + Pony Face + Lachlan Bryan and the Wildes + Emma Russack + Mel Parsons (NZ) + Roadhouses + Lucie Thorne + Matt Walker + Magpie Diaries + Songs from Dan (NL) + Fallon Cush + Lyle Dennis Express + Nicholas Connors + Demi Mitchell + Paddy McHugh + Georgia State Line + Jen Mize + Ben Leece + Dashville Progress Society.