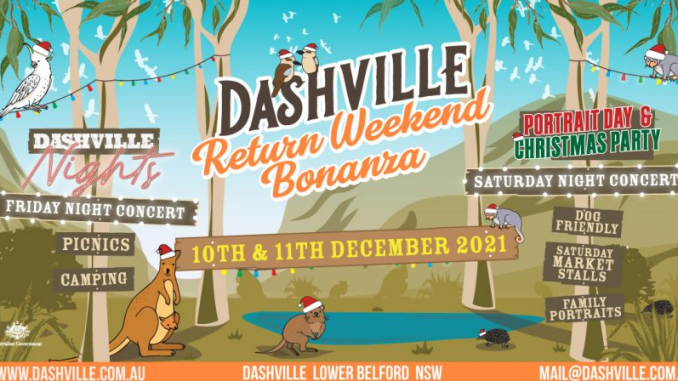 The famed NSW regional festival venue Dashville, is stoked to announce that finally on Friday 10th December, after a long period of forced closure, the gates will sling open to a special weekend of live music, markets and camping with a special event, known intimately as the 'Return Weekend Bonanza'.
Kicking off on the Friday night will be a very special concert featuring William Crighton, along with special guests Jeff Lang and Imogen Clark.
The action continues onto Saturday 11th December, with the sprawling bush venue overtaken by a huge community Christmas market day, family portraits, pre-loved car boot sale and more great live music and picnickery.
Dashville anticipates a busy weekend for the return, and encourages anyone interested in the car boot sale or markets to get involved in the opening weekend long party, which has been created as a way to give back to the local community, whilst no doubt helping many to catch up with friends and family and acquire those last minute gifts in time for Christmas.
The Saturday market day is a free entry event, with all ticketing options for the Friday night concert, camping, car boot sale available from dashville.com.au